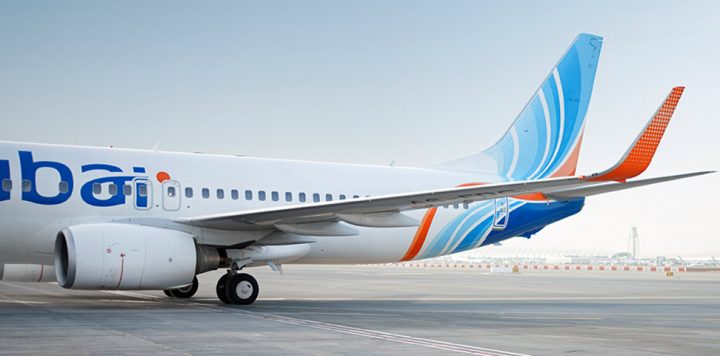 Flydubai Launches Daily Flights to Gan International Airport
The Dubai-based airline, flydubai, will be starting daily operations to Gan International Airport, Addu City from the 4th of February 2023.
flydubai launched its operations to the Maldives back in 2013, with direct flights to Velana International Airport (MLE), and with the start of the new daily service to Gan, the carrier will be expanding its frequency to the market to 28 flights a week. flydubai is also notably the first carrier from the UAE to operate flights to Gan International Airport (GAN).
Commenting on the start of operations to Gan, Ghaith Al Ghaith, Chief Executive Officer at flydubai, said: "The start of our daily flights to the southern island of Gan will give our passengers more options to travel to the beautiful Maldives. This new service will reduce the commute time whether by boat or seaplane for those staying in resorts in the southern Atolls. "
He also added that "the Maldives continues to be one of the most popular leisure destinations for our customers from the UAE, GCC and CIS. The additional frequency to the market will further support connecting traffic from Europe as well."
Mohamed Firaq, Managing Director of Inner Maldives Holidays, the General Sales Agent for flydubai in the Maldives, said: "We are very excited to commence flydubai operations to a second airport in the Maldives, especially it being the southernmost region of the country. We currently operate two daily flights to Malé from Dubai and will be adding a third flight via Colombo from 30th October 2022, giving convenient and direct flights between Malé and Colombo."
Abdulla Ghiyas, Deputy Managing Director of Inner Maldives Holidays, also noted that "this is a big moment for Southern Tourism. We have been working on this for a very long time with flydubai. We hope this opens new doors for Addu and tourism in that region having the first Middle East flight to have daily flights there."
flydubai's passenger experience has been redesigned to enable travel in a safe environment since the outbreak of COVID- 19 by minimizing crew and passenger contact. The airline has also recently introduced an extended multi-risk travel insurance that includes coverage for the COVID-19 infection to elevate the passengers' flight experience.
Featured Image: flydubai