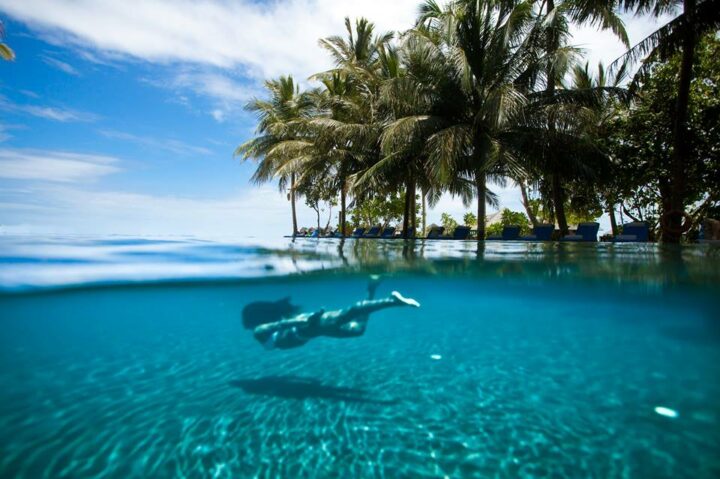 'Following the Equator' rescheduled due to popular demand
Following the Equator – the second edition of the International Tourism Film Festival Maldives has been rescheduled due to popular demand. The event will now be held from April 18 to 20, 2018.
The festival was initially scheduled to be held in November. It was rescheduled due to popular demand from interested participants and partners, said Sun Siyam Resorts in a statement.
The concept of the festival is to gather talents of different ages, interests and backgrounds at one place. With the success of the first edition, we hope to have a much grander second event, with international celebrities and media, said Sun Siyam Resorts.
The second edition of the festival, extended over three days will be filled with special events which are impeccable in its entertaining and educating aspects. It is a platform for innovative work from both professionals and amateurs, in other words, the perfect ground for networking, it added.
Nomination Categories:
Tourism Destinations
Cultural Tourism
Environment & Eco-Tourism
Adventure Tourism
Ethnography & Society
Water
Cultural Connections
Hotels & Resorts
Tourism Services
National Productions (only for Maldivians)
Amateurs & Students (clips not more than 3 minutes)Genres:
Documentary (not more than 60 minutes)
Promotional (not more than 15 minutes)
Commercials (not more than 60 seconds)
Programme:
Master Classes
Opening Ceremony
Top Nominations
Competitions
Experts Discussion Open Forum
Closing Ceremony
Awards PartyWith the rescheduling of the event, Sun Siyam Resorts have re-extended its invitation to filmmakers and producers to submit their works. The deadline for submissions is December 15. Results of the festival will be communicated on February 15, 2018, said Sun Siyam Resorts.
The three-day event will see the screening of amazing clips from across the globe with breathtaking content related to tourism and nature. With an opening gala after cocktails at sunset, stretched over the magnificent beach and a grand finale showcasing the top nominees concludes with a grand dinner and awarding of winners.
For more information on the festival please visit itffm.net