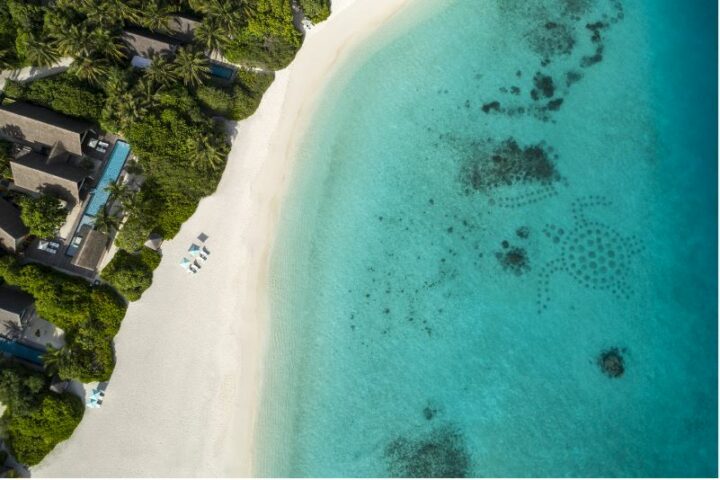 Four Seasons Hotels and Resorts Collaborates with Johns Hopkins Medicine International
International health care experts to validate enhanced procedures of Lead With Care, the company's new global program, and provide ongoing guidance as part of broader collaboration.
Four Seasons Hotels and Resorts, the world's leading luxury hospitality company, has entered into a collaboration with Johns Hopkins Medicine International, the global division of health care and research leader Johns Hopkins Medicine, to validate its new global health and safety program, Lead With Care, and provide ongoing, real-time guidance on the evolving COVID-19 situation. Grounded in the principles of care, trust and service, the Lead With Care program will be reviewed and validated by Johns Hopkins Medicine experts and implemented by dedicated teams at Four Seasons properties around the world.
"Within this new environment, our singular goal is to provide guests, residents and employees with the confidence and assurance that their health and safety is our first priority," says John Davison, President and Chief Executive Officer, Four Seasons Hotels and Resorts. "We are incredibly proud to work alongside the renowned experts at Johns Hopkins Medicine International, leveraging their global expertise to strengthen our already stringent health and safety measures through our new Lead With Care program."
Four Seasons and Johns Hopkins Medicine International COVID-19 Advisory Board
Johns Hopkins Medicine International and Four Seasons have established a dedicated COVID-19 Advisory Board, bringing together Four Seasons leadership and top experts from Johns Hopkins Medicine International to inform health and safety decisions based on the latest scientific knowledge.
Evolving in lockstep with rapidly changing discoveries, the COVID-19 Advisory Board will create, enhance and review current procedures, along with virtual and in-person training to guide implementation of Lead With Care across Four Seasons global portfolio.
Lead With Care: Four Seasons Enhanced Global Health and Safety Program
Grounded in health care expertise and enabled by access to leading technologies and tools, the Lead With Care program is focused on providing care, confidence and comfort to all Four Seasons guests, employees and residents within the new COVID-19 environment. The new program outlines clear procedures that educate and empower Four Seasons employees to take care of guests and each other.
"Along with already-commonplace measures such as more sanitizers, masks and heightened cleaning and hygiene, our collaboration with Johns Hopkins equips our property teams with access to leading international experts and real-time COVID-19 information, enhancing our tools and training to deliver an experience grounded in safety and trust," says Christian Clerc, President, Global Operations, Four Seasons Hotels and Resorts. "While the Four Seasons experience may look different in this new environment, it will ultimately feel the same – our dedicated people will continue to deliver the same intuitive service and personalised care for which Four Seasons is known and trusted for the world over."
Four Seasons collaboration with Johns Hopkins Medicine International will ensure the review and validation of the Lead With Care program in two phases.
Phase one of the collaboration – Review and Validation – involves a comprehensive review of Four Seasons existing health and safety procedures along with enhanced protocols in response to the current situation at a global, regional and property level. Working closely with Johns Hopkins Medicine experts ensures Four Seasons is at the forefront of the latest research findings and recommendations.
Phase two – Ongoing Guidance – provides Four Seasons with ongoing collaboration with the Johns Hopkins Medicine International team, including direct access to curated critical updates, relevant COVID-19 research outcomes, and expert advice to ensure real-time adjustments to operating procedures. Customised through on-property Hygiene Officers, this will allow Four Seasons to respond quickly and anticipate future needs, providing assurance that all appropriate infection control safety measures have been taken.
Four Seasons and Johns Hopkins will also establish a joint Response Team where senior experts in infectious diseases from Johns Hopkins will provide on-demand response and guidance to hotels facing COVID-19 situations.