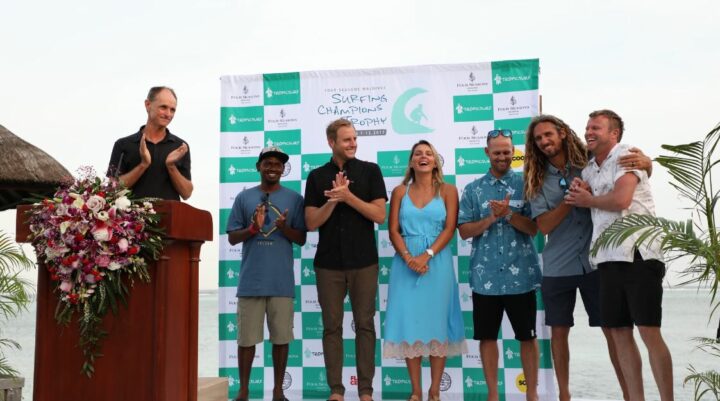 Four Seasons Surfing Champions Trophy is back
Four Seasons Maldives Surfing Champions Trophy – the world's most luxurious surfing event – has returned in all its thrilling glory to Four Seasons Resorts Maldives local break, Sultans, from August 7 to 13. Once again, six surfing legends have lined-up in a battle of the boards across the contest's unique single, double and triple fin event format for the chance to compete in the Grande Final and take the coveted SCT title, says Four Seasons Resorts Maldives in a statement.
Lining up in epic style this year, defending champion and aerial innovator, Taj Burrow (AUS) is joined by big wave inspiration Maya Gabeira (BRA), 2001 WSL Champion CJ Hobgood (USA), smooth-as-silk style icon Rob Machado (USA), Championship Tour star Ross Williams (HAW), and three-time Maldivian National Champion Ismail 'Kuda Issey' Miglal (MV).
According to Four Seasons Resorts Maldives, unique in many ways, the Surfing Champions Trophy determines a surfer's heat time based on their age and tests skill across three different divisions: single-fin, twin-fin, and triple-fin thruster. Places are granted by invitation-only to just six world champions in a battle for inner-circle kudos and the US$25,000 prize winnings.
The Surfing Champions Trophy is hosted on board Four Seasons Explorer – the Maldives' ultimate surf vessel. Fans can get up close to the action with onboard VIP passes, while the 'surf tour' experience continues with shoulder-rubbing events back at Four Seasons Resort Kuda Huraa, which plays host to the contest's competitors, judges and Tropicsurf partners.