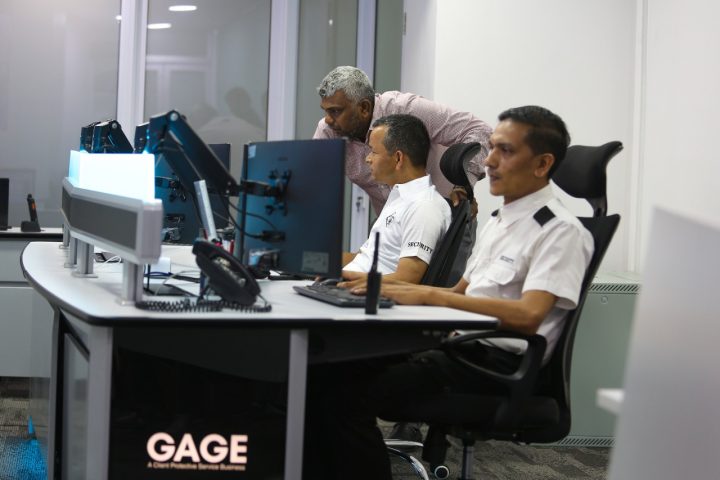 GAGE: The Leading Safety, Security & Fire Protection Service Provider in the Maldives!
GAGE, the leading security, safety, and fire protection service provider in the Maldives, recently received the prestigious GOLD100 award for the third consecutive year. The GOLD100 award recognizes GAGE as one of the Maldives' top 100 leading companies.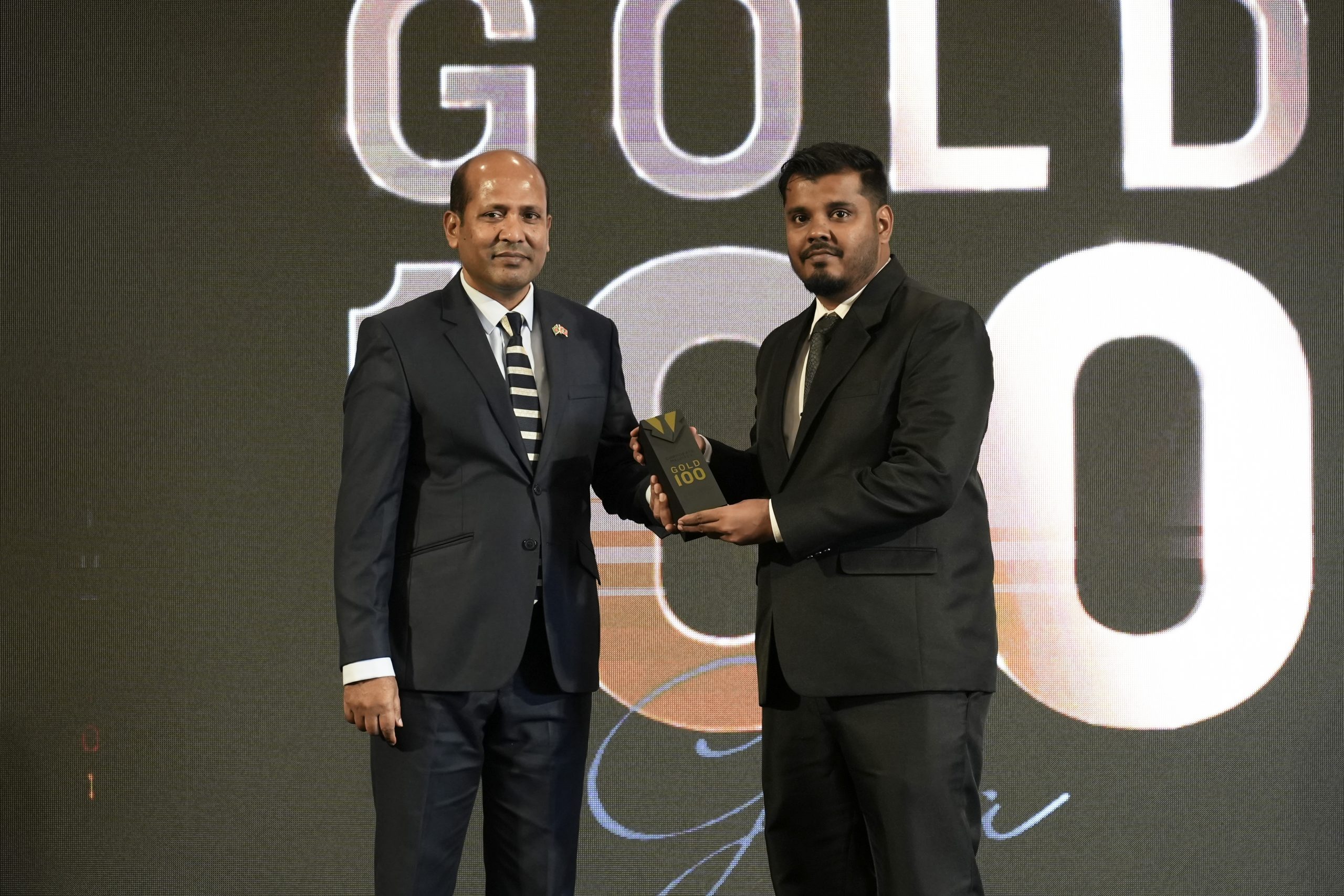 Featured Image: Receiving GOLD100 Award
Since its establishment in 2010, GAGE has built a strong reputation for client-protective services, offering comprehensive solutions and a steadfast commitment to service excellence.
The company prioritizes attentive client care by closely collaborating with clients to understand their unique requirements, providing tailored solutions. Remarkably, GAGE has retained the company's very first client.
Setting itself apart, GAGE is the only safety company in the Maldives to achieve ISO 9001 certification, a testament to the company's dedication to quality management standards.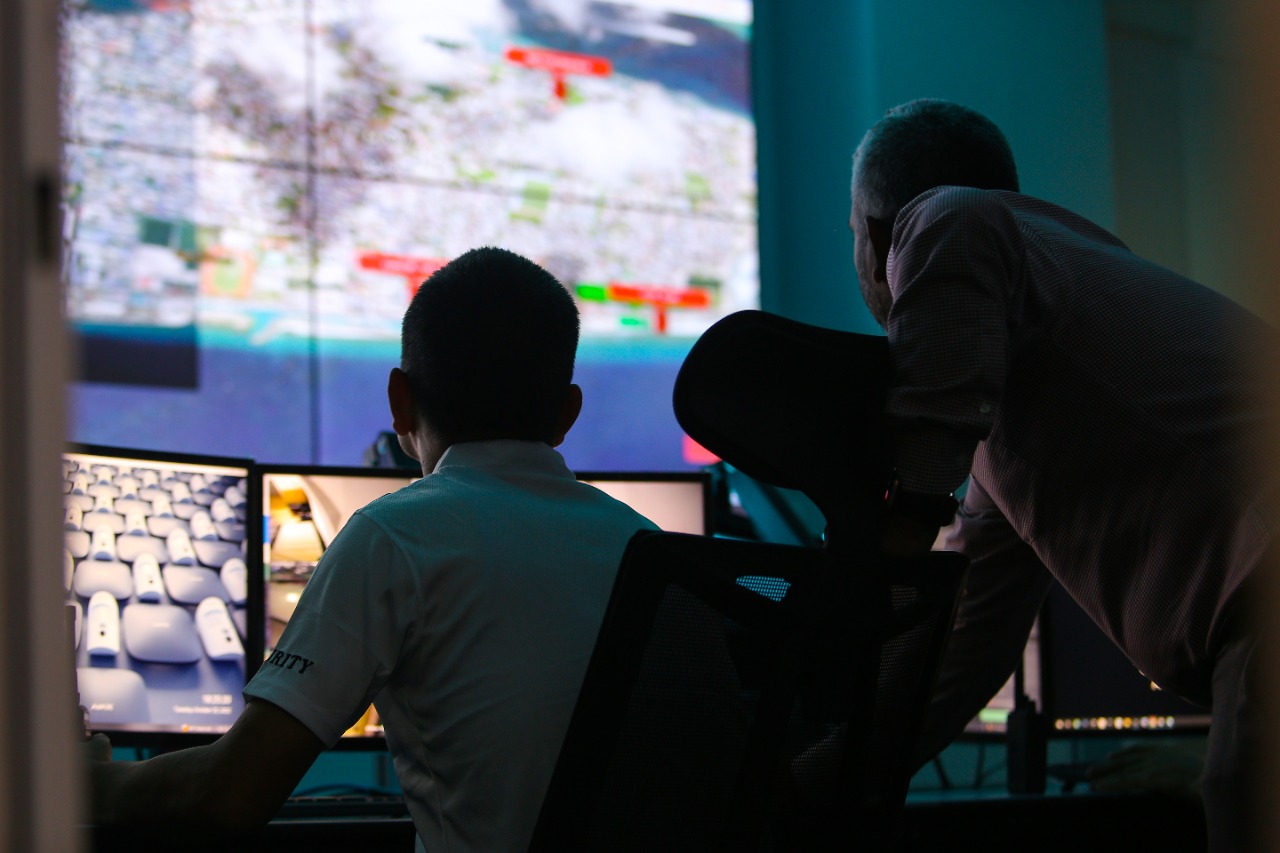 Featured Image: GAGE remote security monitoring 
GAGE extends its services to both the public and private sectors in the Maldives. The diverse client portfolio includes embassies, private offices, banks, resorts, shops, warehouses, and private homes. The company is dedicated to ensuring the highest level of security for its clients.
GAGE has established an impressive client portfolio over the years, collaborating closely with international hospitality brands such as Marriott, Hilton, JA Manafaru, Amari, Accor, Minor, Cheval Blanc, and Velaa Private Island. The company serves more than 50 resorts across the Maldives.
For the hospitality industry, GAGE offers customizable manned security services. Some resorts choose to outsource their entire security department to GAGE, while others opt to hire trained officers. GAGE can accommodate the unique needs of each client, ensuring its officers are continuously trained to handle any emergency.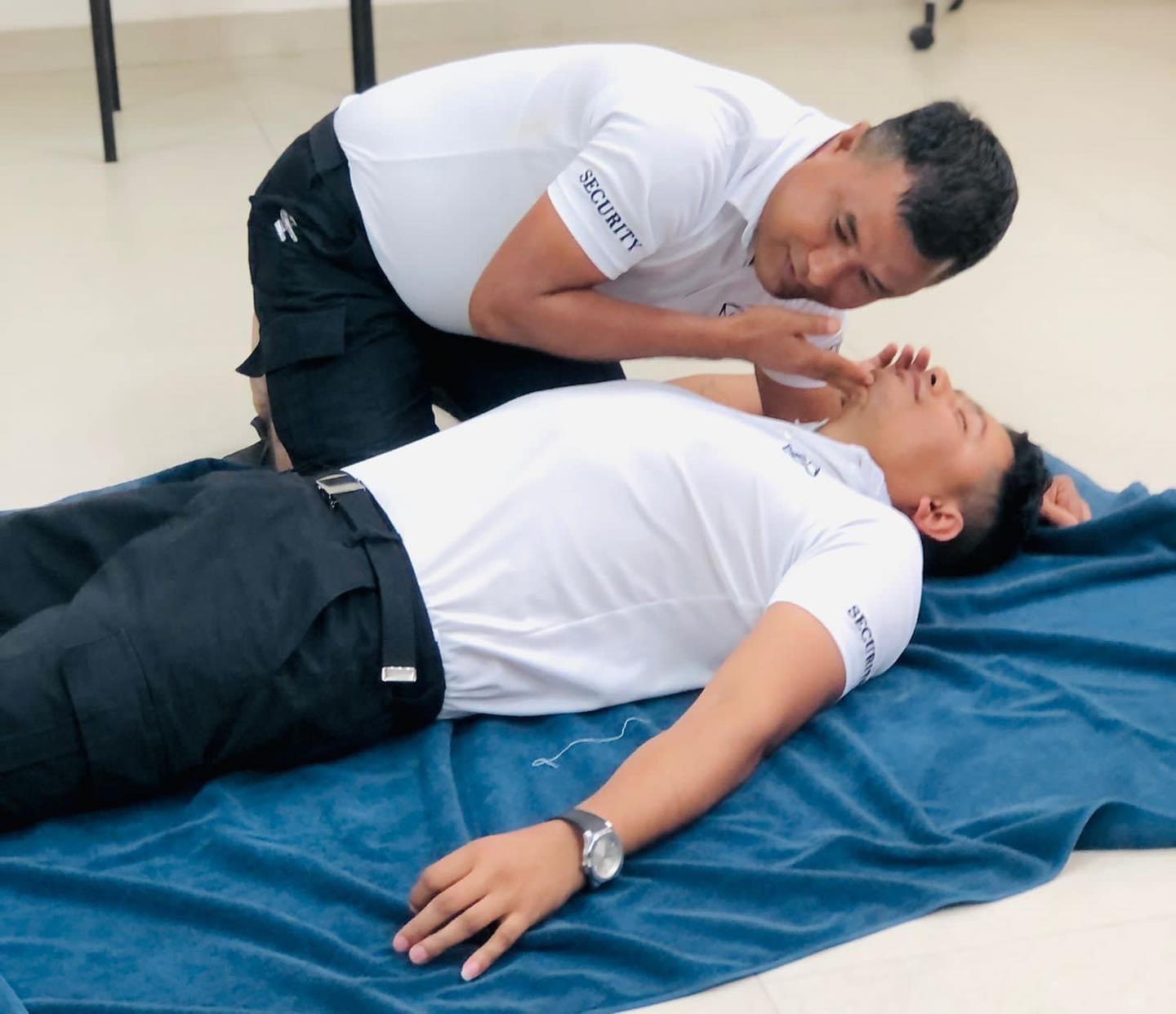 Featured Image: Fire Aid Training by GAGE 
Additionally, GAGE provides accredited training services in fire safety, first aid, lifeguarding, and security basics. GAGE's fire safety courses are approved by the Ministry of Defence and National Security. The first aid program is approved by the United State's National Safety Council. The lifeguard training is endorsed by Lifeguard Pro, USA. GAGE's security basics course is approved by the Maldives Qualification Authority.
As an authorized fire safety service provider by the Ministry of Defence & National Security, GAGE has successfully completed numerous fire safety system projects. GAGE offers complete fire safety solutions from the design, approval, supply and installation stages to after-sales services. GAGE's fire solutions adhere to local and international standards. With a servicing facility in Malé City, GAGE can provide efficient after-sales support.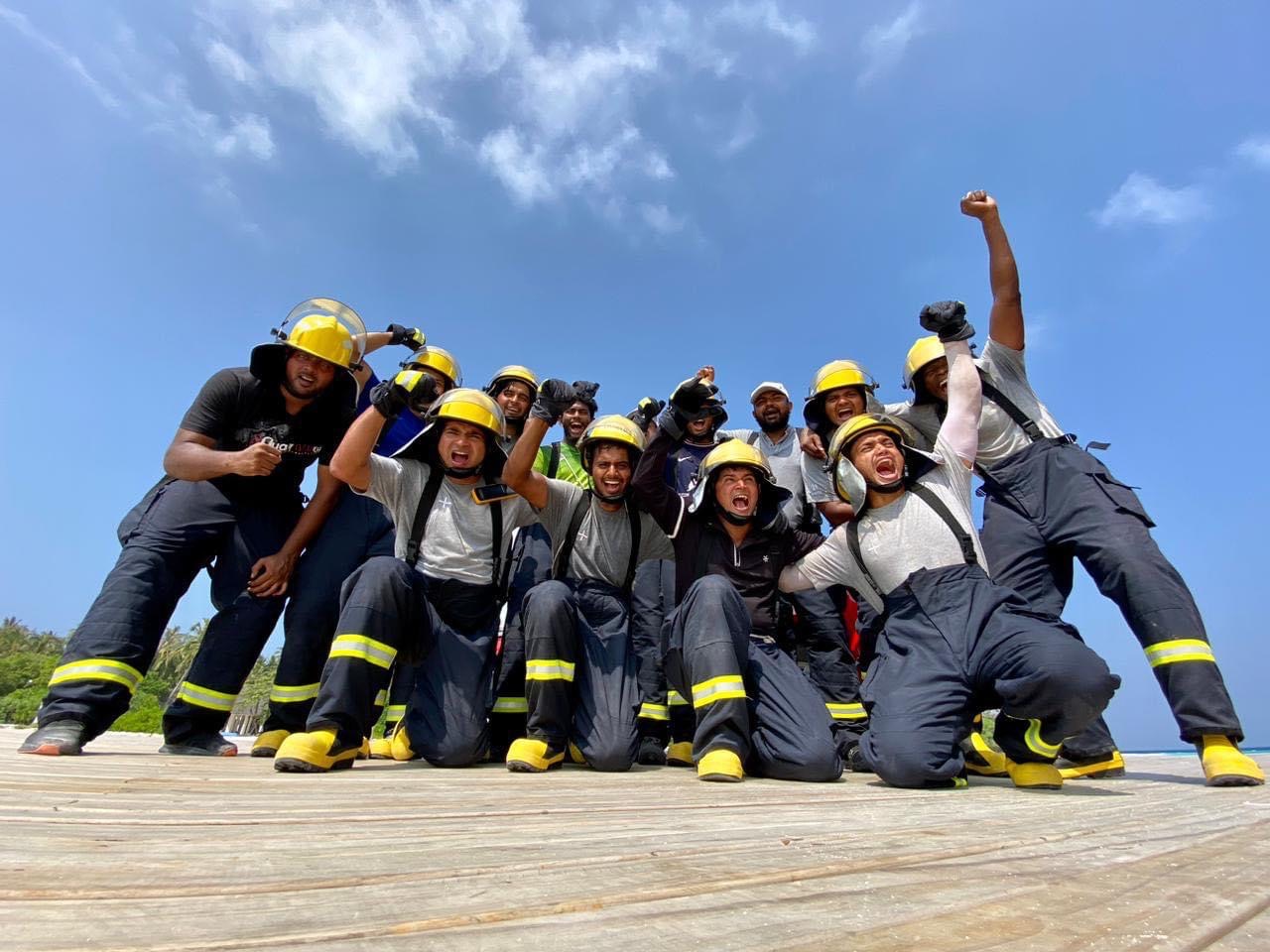 Featured Image: Fire Safety by GAGE 
GAGE's dedicated safety outlet, "Gage Store," located in H. Noomuraka, Malé City, maintains a comprehensive inventory of safety, security, and fire protection items. It caters to the needs of resorts and the private sector, making it one of the few specialized safety outlets in the Maldives.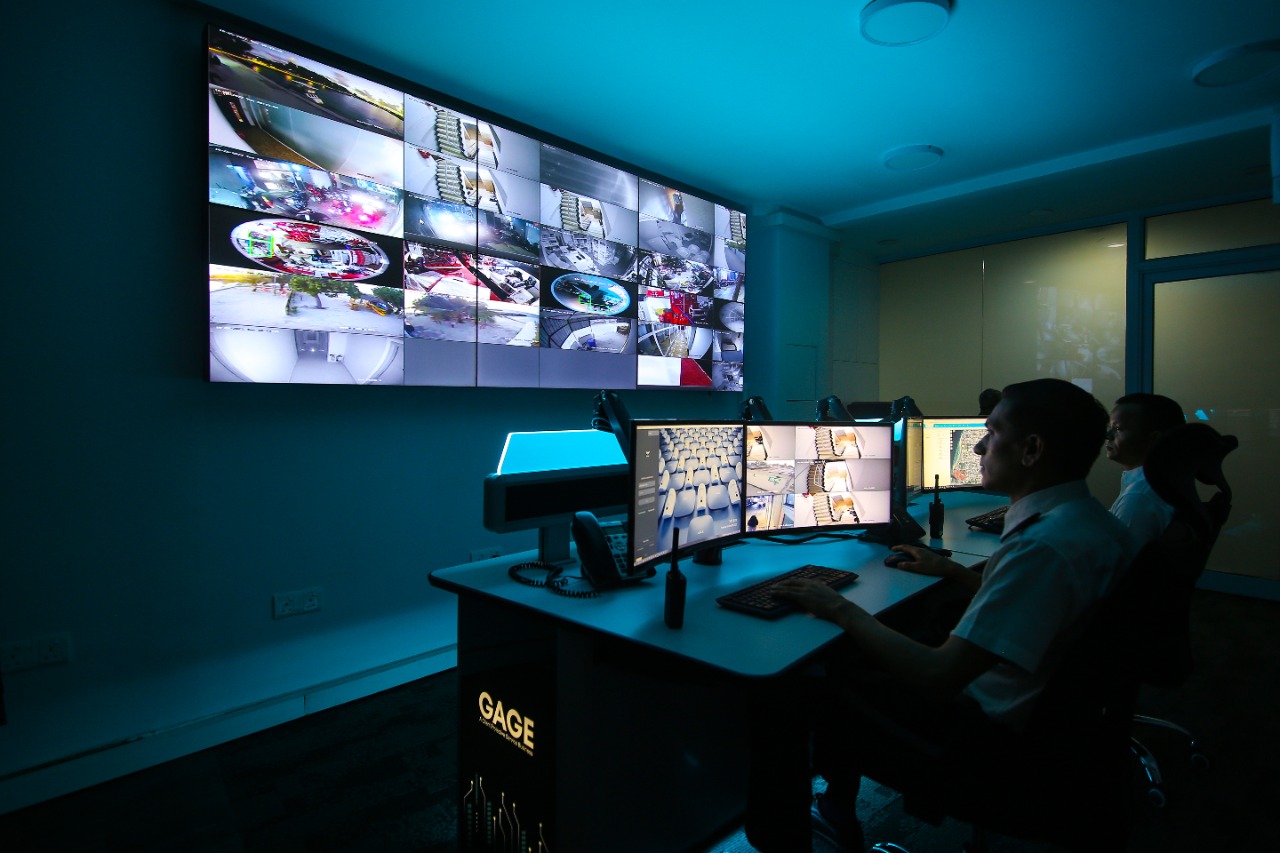 Featured Image: Remote Security Monitoring 
Continuing its commitment to providing cost-effective solutions, GAGE recently launched state-of-the-art remote security services. GAGE established a cutting-edge 24/7 high-tech security monitoring center in Malé City. The advanced facility enables GAGE to remotely monitor facilities and properties throughout the year. Even in the most remote sites, such as powerhouses, data centers, warehouses, and shops, can be monitored.
The remote security solution marks a significant industry shift. GAGE strives to redefine the perception of security services by integrating cutting-edge technology. Through proactive surveillance, the remote monitoring service enhances security while reducing costs for clients.
Ameer, the Managing Director of GAGE, expressed the company's enthusiasm for these developments, underscoring GAGE's dedication to delivering top-quality services while embracing innovative advancements in the fields of safety, security, and fire protection.
For more information about GAGE, please contact info@gage.com.mv