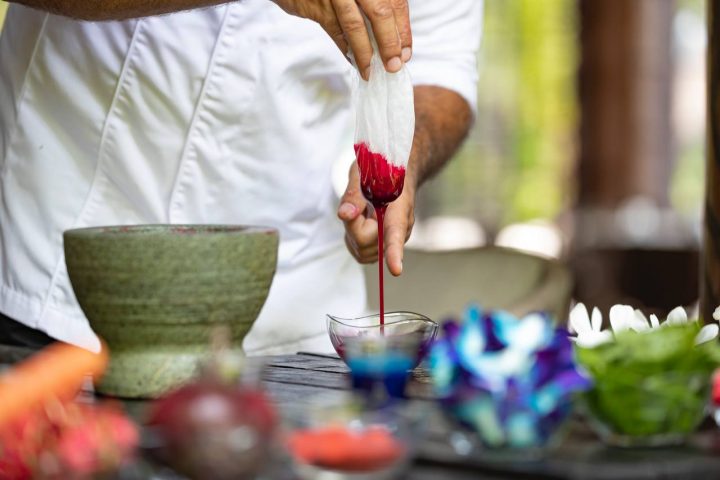 Gastronomy Meets Art with JOALI Maldives' New Event Series
Bringing global artists to the island of Muravandhoo in Raa Atoll, JOALI Maldives has launched a unique series of immersive art dinners.
Monthly art dinners will be held starting from May 2022 at four dining destinations at the resort, where guests can explore culinary creativity while immersing in artistic exploration. The dinners will see resort's executive chef preparing paints using herbs and flowers from the island's own Chef Garden, for an interactive experience led by female artists from around the world.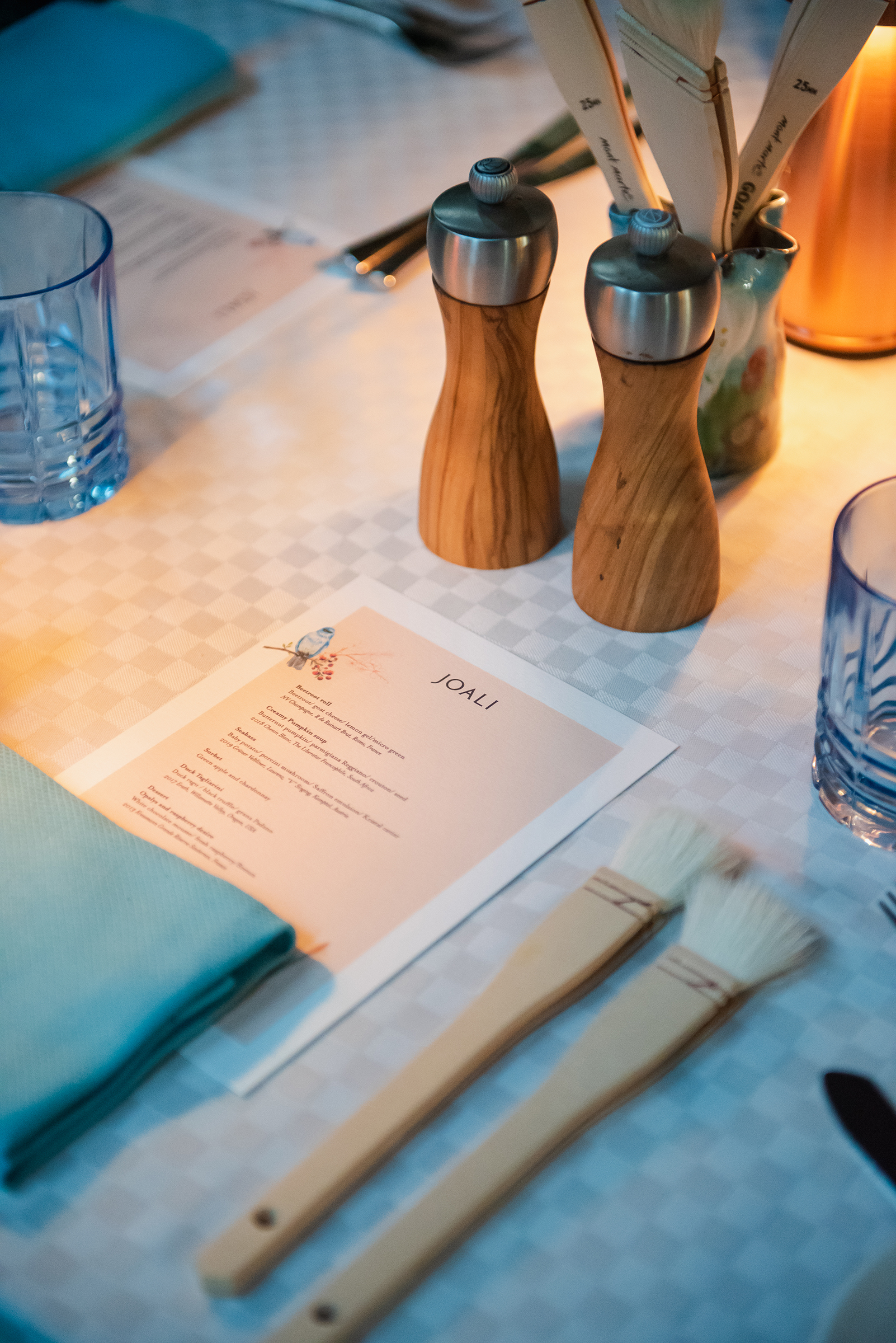 Part of the Women in Arts programme, an initiative from JOALI's founder Esin Güral Argat to give back to the local community, the art dinner series is a continuation of the JOALI philosophy supporting the artistic community and pioneering gender equality. Local art can be found all over the luxurious island retreat, which pays homage to its Maldivian roots through art and design.
"JOALI certainly goes beyond providing guests with picturesque views of the Maldivian landscape," said Enver Arslan. "We hope that this one-of-a-kind holiday destination will enrich guests' experience by infusing it with spectacular art installations, immersing visitors in the splendour of art and nature."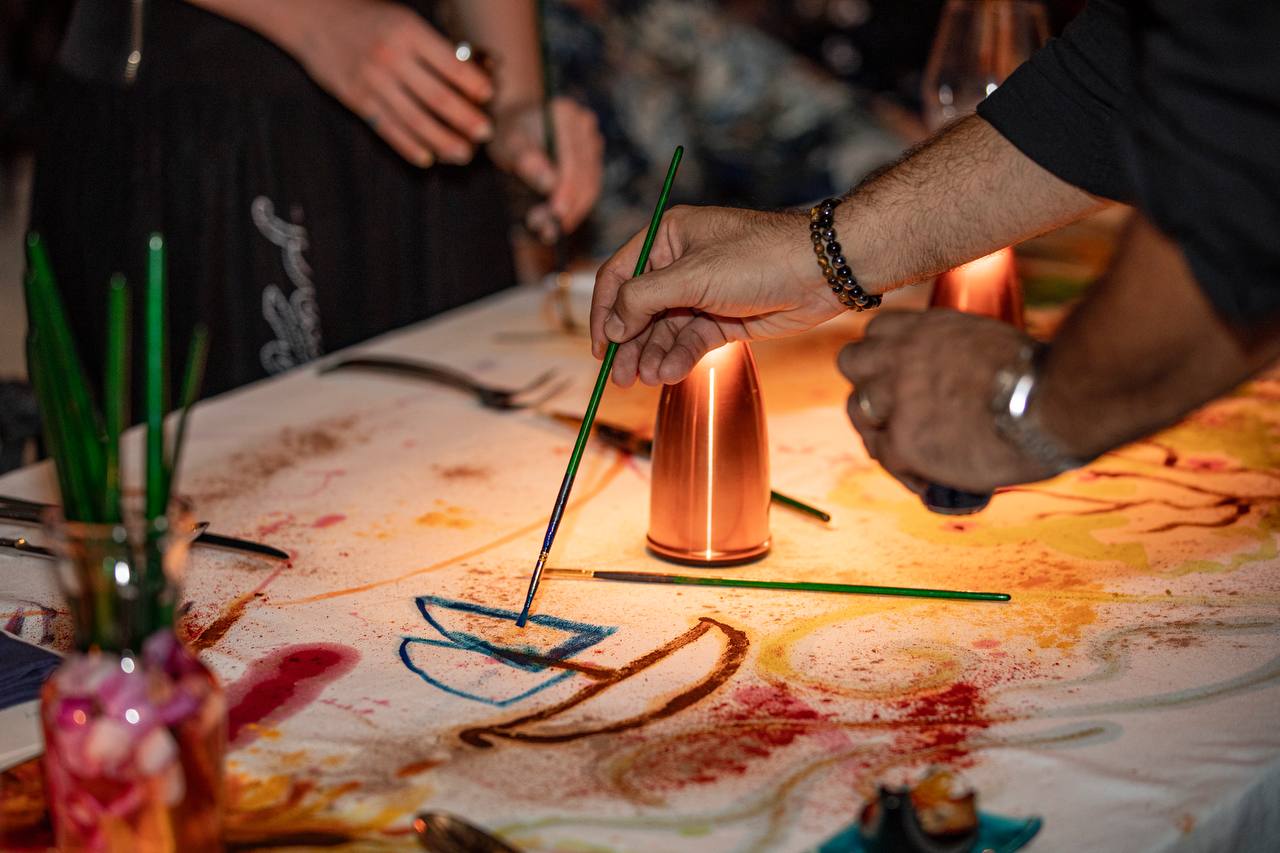 Among the featured dining outlets are Vandhoo – serving Southeast Asian, Chinese, and Mediterranean cuisines – and Saoke – a distinctly Japanese restaurant designed by world-renowned restaurant architect Noriyoshi Muramatsu. Bellinis, home to the island's perfect cocktails and a carefully crafted menu by Michelin star Chef Theodor Falser, will also feature in the events programme along with Tuh'u, al fresco dining under the stars where guests can relish the flavours of the Levant on the sand surrounded by the sparkling palms and the night sky.
Furthermore, artworks created through the programme will be on display and sold at the JOALI Art Studio for guests to purchase, showcasing local talent and generating much-needed revenue for the remote island community.