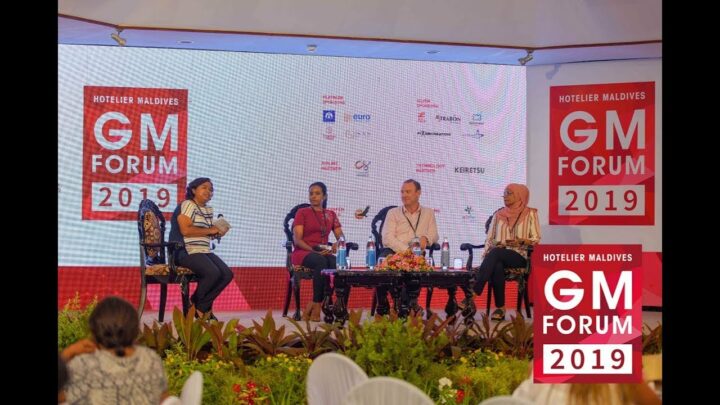 GM Forum 2019 Highlights: Bridging the Skills Gap & Women in Hospitality
While tourism directly accounts for nearly 40% of gross domestic product (GDP) in the Maldives, employment in the tourism sector is dominated by the expatriate workforce. Despite the 45 to 55 quota regulatory requirement ratio for local to expatriate staff, there is a huge gap in reaching this figure, and the number of women working in the sector is very low.
With an expert panel discussion, the fourth edition of the GM forum by Hotelier Maldives addressed this matter. The panel included key industry professionals namely; Mariyam Nooradheen – President of Chefs Guild Maldives, Fathima Shaazleen – the resort manager of Soneva Jani and Neil Shorthouse – the founder and chief executive of Short House Hospitality. The panel was moderated by Mariya Shareef, the resort manager of Summer Island Maldives. 
Visit www.hoteliermaldives.com/gmforum/ for more information about the event.