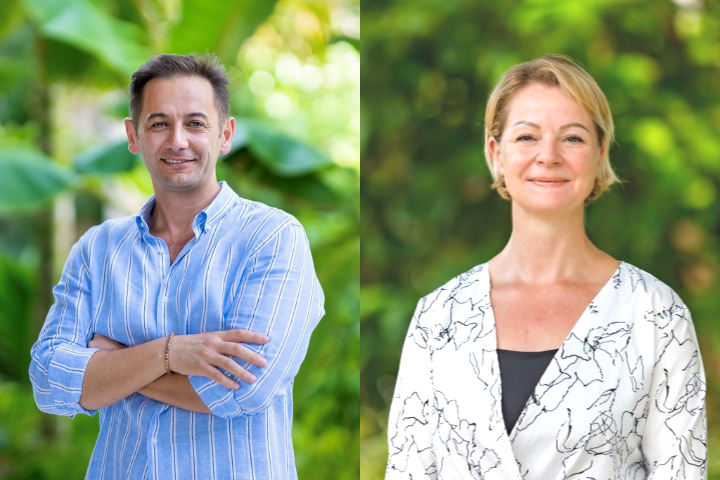 GM Forum 2022; Panel to Discuss Post-Pandemic Wellbeing
GM Forum 2022, scheduled for 15 September 2022 at Kurumba Maldives, will feature a panel discussing post-pandemic wellbeing. Moderated by Lulua Mohamed, panelists include Özgür Cengiz, general manager, JOALI BEING; and Heidi Grimwood, vice president, ELE I NA Spa by Atmosphere Hotels & Resorts.
JOALI BEING is a one-of-its-kind nature immersive wellbeing island retreat in the Maldives. The resort's General Manager Özgür boasts two decades of experience in the industry, working with properties such as Richmond Nua Wellness in Turkey; One&Only Reethi Rah in Maldives and most recently JOALI Maldives. He also brings with him a lifelong passion for health and wellness, extending from adrenaline-fuelled fitness routines to soul-relaxing spa rituals; "wellbeing across all its dimensions", as he puts it. Along with being a member of the Global Wellness Day project, Özgür serves as its Ambassador for the Maldives. A respected panelist in international wellness circles, he is also one of the judges for the Global Spa & Wellness Awards. "Hospitality is special in the Maldives not just because of the spectacular natural beauty but also because of the people," he says, noting the warmth and care of the local island communities.
Heidi Grimwood began her career at the age of eighteen as a fitness instructor and personal trainer in New Zealand. With her experience in fitness, she was offered a unique opportunity in her home country, England, to do the set-up of the first Corporate Gym for Richard Branson at the Virgin Atlantic Corporate Head Office in London. Her career slowly evolved from fitness towards wellness and she first arrived in the Maldives seventeen years ago as the director of spa at One & Only Reethi Rah. Afterwards, she moved to Ireland where she worked with several spas before opening her own consulting company. She then returned to the Maldives as vice president of ELE I NA by Atmosphere Hotels & Resorts in 2020.
About Hotelier Maldives GM Forum
Inaugurated in 2016, the GM Forum is an annual event dedicated to managers of hospitality establishments in the Maldives and industry stakeholders including developers, investors and hotel suppliers. The Forum features speakers among industry leaders and panel discussions on pertinent topics affecting hotel operations in the country.
GM Forum 2022 is scheduled for 15th September at Kurumba Maldives. While it is the sixth edition of the Forum, this year's GM Forum is also a special edition as the Maldives celebrates its 50th tourism anniversary.