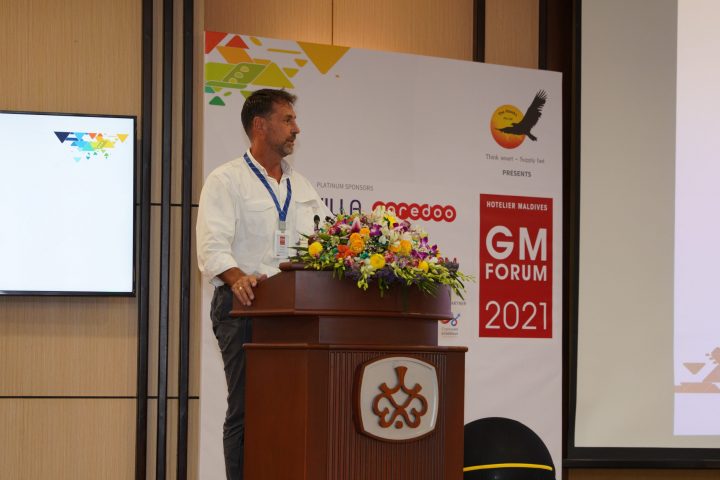 GM Forum '21 Highlights: Keynote Speech by Emilio Fortini
Emilio Fortini, general manager at Sheraton Maldives Full Moon Resort & Spa and chairman of Marriott Business Council gave the second keynote speech at this year's GM Forum, held on 23rd September at Paradise Island Resort, Maldives.
Emilio talked about the various challenges of the pandemic and the positive recovery of Maldives. "It's difficult for people to plan holidays and it makes it difficult for us to plan our business as well."
He says that despite these challenges, people still want to travel. "Most countries are still recovering. There are not many countries not doing as well compared to 2019 or previously in our industry. It's been a very difficult recovery and I think, in a lot of areas, it will be another six or twelve months before they start recovering properly. But in all of this, Maldives really stands out. The Maldives is unique in the world in what happening here in the tourism industry."
Speaking about the Marriott Business Council, Emilio said the Maldives business council was created just before the pandemic and it came to a halt. "But now that restrictions are easing, we will be getting back on track with the business council.  We hope to be able to reach out to all our communities- North, South and Male'- and help out wherever we can."
Watch the full keynote speech here.