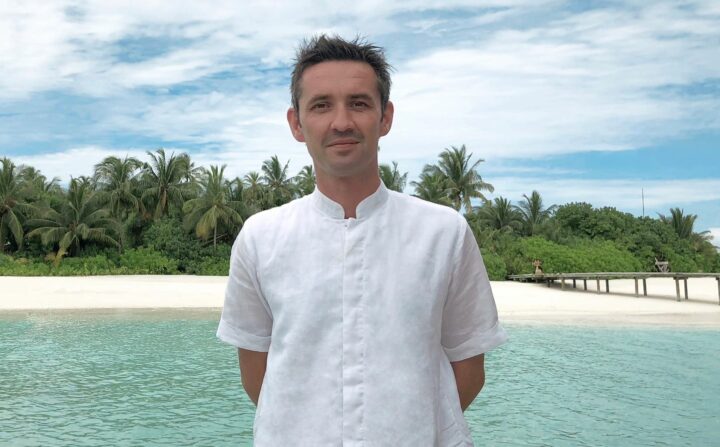 Graeme Freeman appointed as Resident Manager at Six Senses Laamu
Six Senses Laamu announces the appointment of Graeme Freeman as the resorts new resident manager. Graeme will be in charge of the resort's overall operations, ensuring that guests continue to receive exceptional and out-of-the-ordinary experiences.
Bringing more than 14 years of executive experience to the role, Graeme gained his proficiency in the high-end hospitality and real estate sectors across Asia. He joins Six Senses Laamu following his previous position as general manager at the award-winning Aleenta Hua Hin Resort & Spa in Pranburi, Thailand, prior to an extensive career with the Karma Group based in Bali, Indonesia.
"I am very excited to take this new challenge with Six Senses," said Graeme. "I believe that the ethos, the growth and the focus of the brand on sustainability and wellness are a perfect fit for me. I am very happy to have joined the family and I look forward to the future with tremendous enthusiasm and confidence."
Beginning his hospitality career as marketing manager with Karma Group, Graeme's focus was on promoting the portfolio of properties in Indonesia and Thailand. A move into operations followed and after successful tenures as operations manager and resort manager, Graeme was appointed as the general manager at Karma Jimbaran, Jimbaran Bay, Bali in 2013. His travels have taken him to five continents and his education included exposure to business and law in addition to holding a diploma from Cornell University.
"It is a pleasure to welcome Graeme to Six Senses Laamu and we look forward to his leadership in this key role," said Marteyne van Well, general manager of Six Senses Laamu, commenting on the new appointment. "The great background and professional experience of Graeme will add a further dimension to our resort and continue to enhance our guests' experiences."
Originally from Scotland, Graeme is an avid football fan and keen soccer player. In his free time, he enjoys travelling and exploring new lands and cultures while in this new appointment he is also looking forward to taking on diving to explore Six Senses Laamu's rich underwater marine life.
Six Senses Laamu is the only resort in the Laamu Atoll, deep in the Indian Ocean, surrounded by a beautiful coral house reef. To learn more about Six Senses Laamu, and its culinary offerings, please visit sixsenses.com/resorts/laamu.