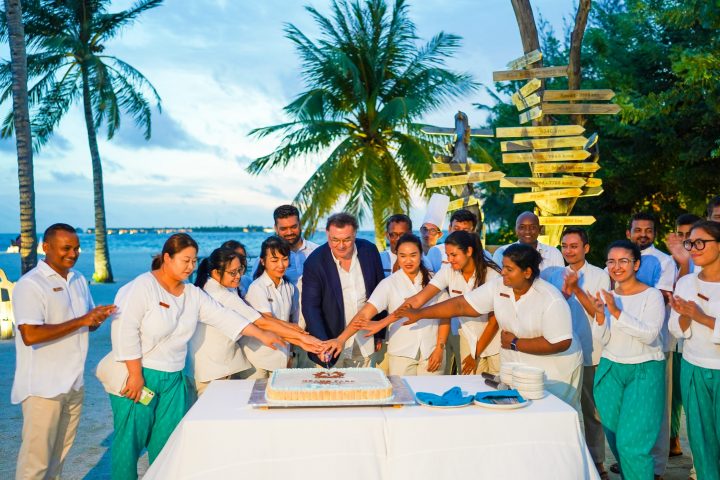 Grand Park Kodhipparu Maldives Celebrates 6th Anniversary
Grand Park Kodhipparu Maldives marks its 6th anniversary. The resort humbly extends heartfelt gratitude to its loyal partners, visionary investors, exceptional management,  dedicated staff, cherished guests, and the esteemed local authorities for their unwavering support and  unwavering belief in the resort's journey.
During the celebration, Grand Park Kodhipparu highlighted the remarkable team members who have been the heart and soul of the resort for six extraordinary years. Over twenty individuals who have been with the property since its inception were recognized for their dedication and loyalty.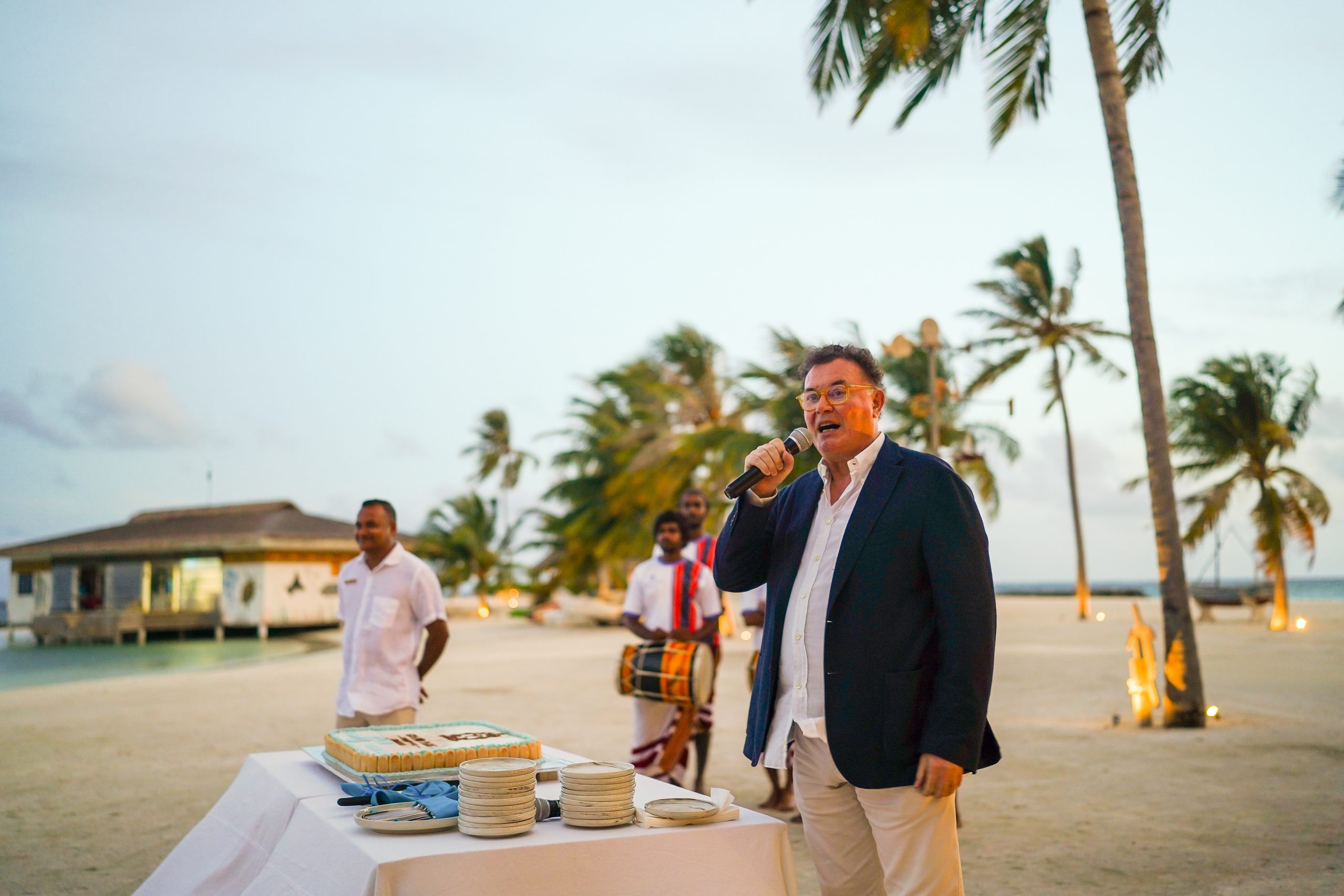 Featured Image: Mr. Raffaele Solferino giving speech
With genuine appreciation, Mr. Raffaele Solferino, the General Manager of Grand Park  Kodhipparu, shared, "Today, we stand in awe as we celebrate six glorious years of crafting precious memories for our cherished guests. The tapestry of our achievements is intricately woven by the synergy of our exceptional team, the unwavering support of our esteemed partners and guests, and the profound warmth from the local community. We are forever grateful for their unwavering trust and  collaborative spirit."
On this special day, the resort not only celebrates this milestone but also proudly announces its latest accolade as the recipient of the prestigious Travel and Leisure South East Asia Luxury Award for  Maldives Top Ten Resorts. Grand Park Kodhipparu continues to forge ahead, dedicated to curating transformative experiences  that transcend the ordinary and etch lasting imprints on the hearts of its guests.