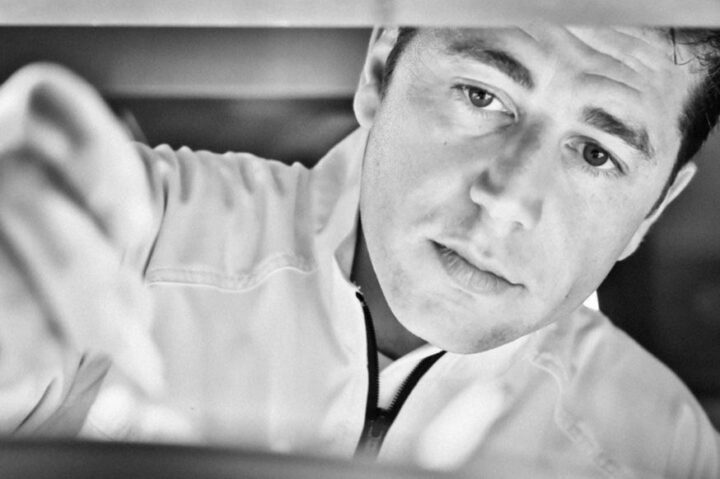 Grand Park Kodhipparu, Maldives To Host Michelin Star Chef Lars Van Galen To Offer Elevated Dining Experience
Grand Park Kodhipparu, Maldives Will Host Michelin Star Chef Lars Van Galen from August 7th to 13th, 2019 to present an exciting degustation menu at one of the most exquisite outlets of the resort, FireDOOR.
Since 2012 he owns and run 1 hotel and 2 restaurants Tuindorphotel & Restaurant' t Lansink* and Restaurant Ledeboer (Bib Gourmand) together with his business partner Richard van den Hoeven.
Lars van Galen has worked in several prominent restaurants in the Netherlands like Restaurant 'Onder de Boompjes' and 'Chateau Neercanne' in Maastricht as Chef De parti and worked here for five years at the level of sous chef. Back in 2007, he joined the brigade of 'De Bloemenbeek' in de Lutte as Chef de Cuisine where he gained the ability to set policy in the kitchen and to develop their own style of cooking. He aspired to the highest attainable not only culinary but also in terms of organization, training, human resources and commerce.
The main highlight of Lars visit will be an artfully created dishes with bold flavours combined with the culinary craftsmanship, paired with the most exceptional wine. An exclusively curated menu will be paired with quality wines planned by the resort's Food & Beverage Director, Dean Jarvis.
On this event, Raffaele Solferino, General Manager of Grand Park Kodhipparu, Maldives added "Our belief is to create extraordinary experiences for our valued guests and innovate continuously to provide something new. With this collaboration, we will add more character to our finest restaurant on the island, where the diners will get a taste of Chef Lars Van Galen signature dishes, which he describes as artistic and unique inspired by tradition with refined flavours."
Firedoor, the resort's speciality restaurant sets the stage for special celebrations. Guests can enjoy a hive of activity at the show kitchen featuring an impressive Josper grill to fire up appetites. The custom-built oven enables the Chef to smoke, slow roast, hot roast as well as baking and grilling directly on coals which will bring a unique and exciting dining barbecue experience to the Maldives.