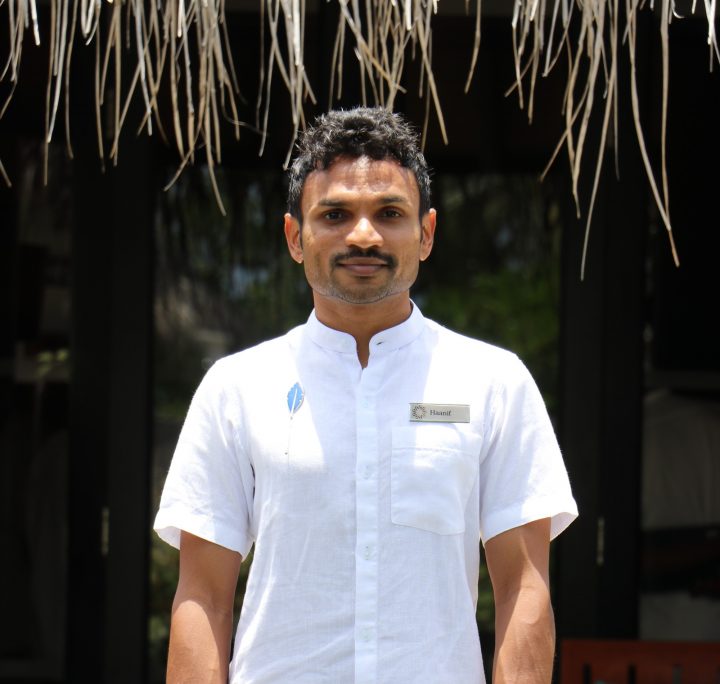 Haanif Abdullah, Training, Health & Safety Manager at Sun Siyam Iru Fushi
Haanif Abdullah, 30, is the recently appointed training, health & safety manager at The Sun Siyam Iru Fushi, Maldives. We interviewed the AHLEI Certified Hospitality Trainer to learn more about his inspiring journey, his role at The Sun Siyam Irufushi and his advice to aspiring hoteliers.
Hotelier Maldives: Could you tell me about your role at Iru Fushi? What does a training manager's job entail?
Haanif Abdullah: My role here at Irufushi is multi-faceted. I am the training, health and safety manager. Streamlining the learning and development function of the resort while also working on quality assurance aspects is the main focus. Food safety and hygiene is also a part of my role. I believe L&D and Quality Assurance always go together. I enjoy working with the whole leadership team and co-create with them. There is always something we can work on and improve. I love to bring teams together and create synergy. It is very exciting. Reporting directly to the general manager and working at the Executive Office is another exciting feature of my role.
HM: Started as an F&B intern at Four Seasons and now a training manager! How has your journey been so far?
HA: Yes, being a hospitality trainer has been amazing. I started out with humble beginnings. The internships at Four Seasons Kuda Huraa and One&Only Reethi Rah were my foundation which was strong. Then I worked in LUX* South Ari Atoll as the training & quality assurance officer. I then realized the need to have more operational experience so I joined Six Senses Laamu in Front Office as a guest experience maker and later at St. Regis Vommuli as a butler service agent. It was followed by my time at Conrad Maldives Rangali Island as an ISEA management trainee. Later I returned to LUX* as the assistant training & quality assurance manager.  These experiences gave me a strong understanding of the hotel business and I believe such an operational background is crucial in order to be a good trainer. Drawing on from my experiences, I am able to explain to the audience in a way that they can really understand. It is just brilliant! Over time I have learnt from many teachers and from my own experiences. I made some mistakes along the way but I have always learnt from my mistakes and bounce back further every time.  I am very grateful for the process I have been through and the process that I am in.
HM: What's it like working at Sun Siyam Iru Fushi?
HA: Sun Siyam Iru Fushi is a beautiful island full of amazing people. The culture here is nurturing and giving. Everyone is just wonderful. My favourite aspect is that there are challenges. Challenges make you strong and I believe discomfort is your friend. My time in this role has started after I have had a good break and re-discovered myself and what I really want. For instance, I used to be a smoker but I quit smoking and took fitness seriously, started eating healthy and really enjoy being present.  The role at the Sun Siyam Iru Fushi is just excellent and a great opportunity for my career aspirations. I want to be successful so I can help more people because of my success. I move forward with that intention.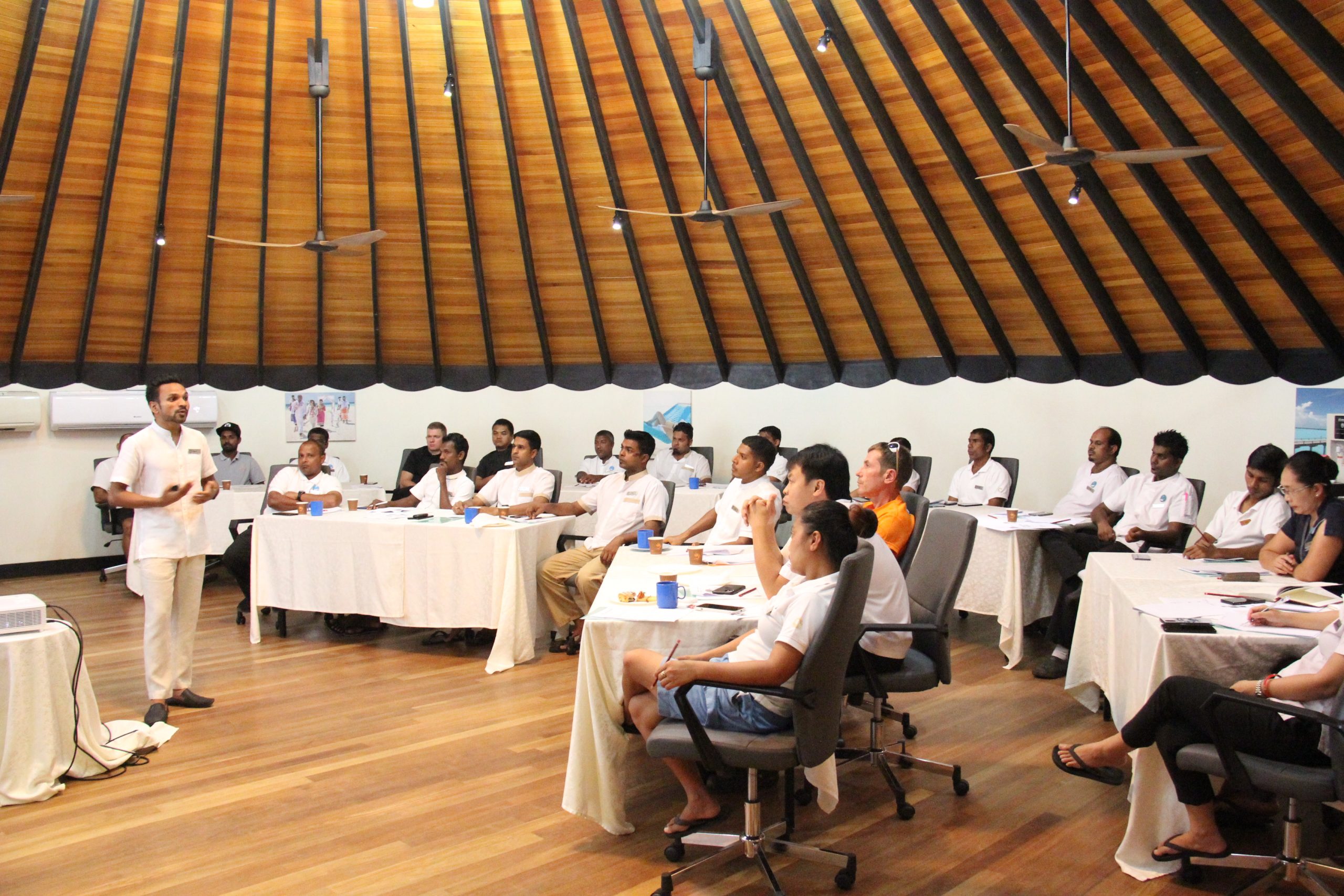 HM: What do you think are the skills required in a good training manager?
HA: Being a good training manager is not only about delivering trainings. Good hospitality trainers need to have a lot of important skills. Maintaining relationships is one of the most important skills. Being able to communicate clearly and with intention is of utmost importance. Good trainers are facilitators of change and they need to create a good learning climate for learning to happen. It takes a lot of skills, patience and planning. Also we read a lot. It is necessary! As a learning and development professional your knowledge and how you apply it in real world is crucial. Our job really is to create positive changes in behaviour and attitudes, to help individuals and organizations reach their goals.
HM: How do you choose new training programs?
HA: Trainings must be focused and based on needs. Only then can it have the desired effect. At the moment I am creating training sessions to produce Department Trainers. They are going to be crucial in streamlining the Learning and Development function of the resort. Everything I do, I see them as projects and like to see them through. Currently I am also working with the Iru Fushi leadership team and NSURE to get the HACCP certification and that involves many training fulfilments too. We are also working on getting Travelife Sustainability license which is also yet another project that involves creating and delivering sustainability trainings.
HM: How do you monitor and evaluate your team's performance?
HA: The best indicator of training effectiveness is change in behaviour and attitudes. This can easily be seen in the way we approach problems and how we work together. In order to monitor trainings, I like to start from having the foundations right. That is giving proper orientation to the new hires and then having their training plans from the departments and monitoring them on the job training on a regular basis. I keep track of the departmental training hours and always try to find ways to link the trainings and continuous improvement efforts with the changes in behaviours and guest feedback. Every leader in every single department is very important for my mission, which is to achieve the organizational vision. We can only achieve it when we work together and nurture each other.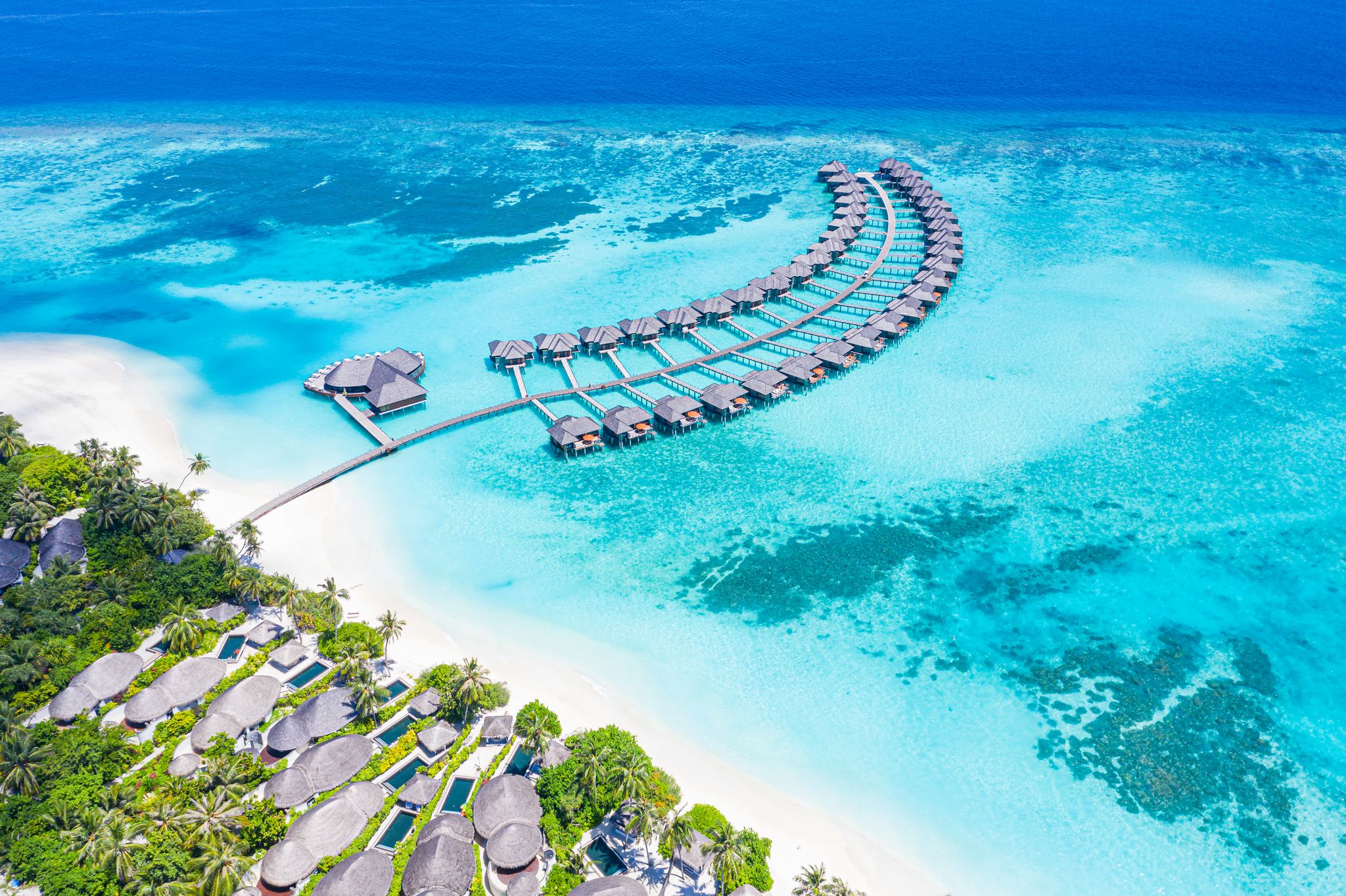 HM: What's the biggest challenge that you face in your job? And what do you love most about it?
The biggest challenge was the lack of a streamlined learning climate and the L&D function. I have been working on it from day one and have seen great changes already. The resort being very large with 221 rooms and more than 550 employees with many sub departments is also a challenge. Finding a way to reach most of the team members and delivering trainings in a strategic manner is crucial.  It is easy to create a good learning climate with everyone's support which I am extremely lucky to have and with skilled department trainers I will be able to reach and develop more team members. I believe we are on the right track now and will only get better over the days to come.
HM: What credentials do you hold in order to be a hospitality trainer and what are your future plans?
HA: I am a Certified Hospitality Trainer (CHT)® from American Hotel & Lodging Institute and currently I am preparing to sit for the Project Management Professional (PMP)® exam. I think being certified and holding professional licenses is important as it validates your skills. My goal within the next year is to achieve Certified Professional in Talent Development (CPTD) from the Association of Talent Development which is one of the highest qualifications a Learning & Development Professional can obtain. I also have a Bachelor's Degree in International Hospitality Management (Hons) from Taylors University.
HM: What's your advice to hoteliers who aspire to be in your role?
HA: Have a goal and work towards it every single day. Get as much experience as possible in various operational departments. Internships in reputable hotel brands are always a good idea. Try and always see what makes you happy and do more of that and become really good at it. Aim to become an expert in the field of your choice and then you will go a long way. Learn to be diplomatic and always try to co-create with others and nurture team work.