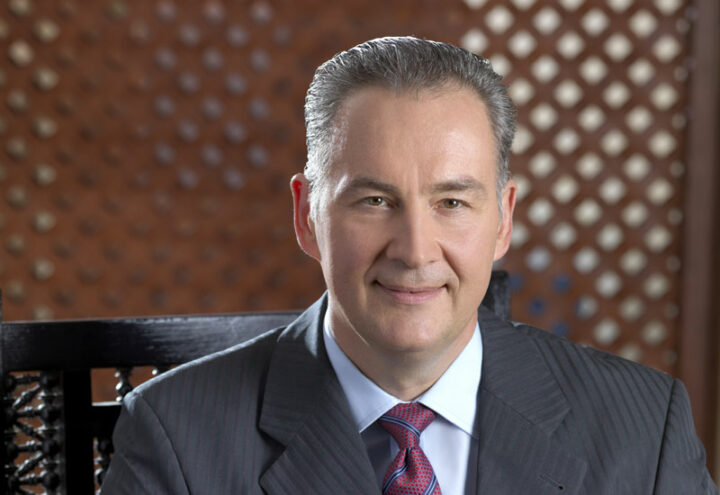 Heinrich Morio appointed Managing Director of Soneva Resorts & Residences – Maldives
Heinrich Morio has been appointed Managing Director of Soneva Resorts and Residences – Maldives. Morio will be responsible for overseeing the company's flagship resort, Soneva Fushi, its luxury yacht, 'Soneva in Aqua' and the new property under development, Soneva Jani. Morio will assume his duties in July.
A dual US and German national, Morio has more than 35 years of experience in the hospitality industry, most of which he spent in the management team of some of the world's most renowned luxury hotels and resorts. He was the General Manager of the Palazzo Versace Hotel in Dubai, former General Manager of the Burj al Arab, as well as the General Manager of the Jumeirah Beach Hotel in Dubai. Prior to moving to Middle East, Morio was the General Manager of several One & Only properties in Mauritius and Bahamas.
"We are very excited to have Heinrich on board with us. He has impressive hospitality experience in iconic properties around the world and we look forward to leveraging his expertise to further enhance Soneva's service offering. He will work closely with Olivia as we ramp up to open Soneva Jani by October 2016," said Sonu Shivdasani, Founder and CEO of Soneva Resorts.
Soneva owns and operates Soneva Fushi in the Maldives and Soneva Kiri in Thailand, and a luxury property, Soneva Jani, under development in Noonu Atoll. The new resort is being built on a large island surrounded by four smaller islands in the middle of a sprawling five kilometer lagoon. Soneva Jani comprises of 24 over water villas and 32 island villas. Soneva also offers an ultra-luxurious yacht experience with its Soneva in Aqua which was launched in the Maldives in 2015.