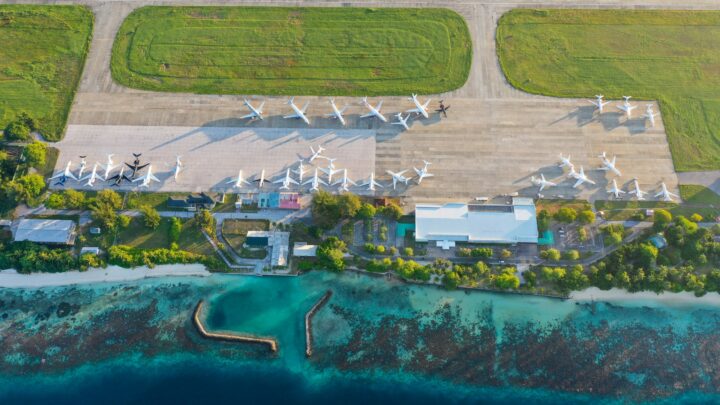 Highflyers in Paradise
Right before Christmas, the Maldives started seeing a massive surge of private jets flying into the popular holiday destination. Like flocks in migration, these iron birds were landing one after the other, filling up the tarmacs across the country. To escape the confines of their homes during this festive season and to avoid a possible miserable lockdown in the cold of winter, where better to jet off than to the islands in the sun, the Maldives.
Although it is not uncommon to see private jets in the Maldivian airports, the numbers we are seeing this year are significantly higher. "On an average we have around 04 to 05 jets parked at the airport at any given time these days", explained Ahmed Nazim, the general manager at Dhaalu Airport, located on the island of Kudahuvadhoo in the southern region of the Maldives. "We have had such a surge of requests for December and January, we have had to turn down many of these requests as we simply do not have the parking capacity for all". Currently Dhaalu Airport has 06 parking slots available at the airport, which also caters to the scheduled movements of their ATR and Twin Otter Aircrafts. They are currently working on plans to further develop the existing area to accommodate further capacity in addition to providing fueling and catering services.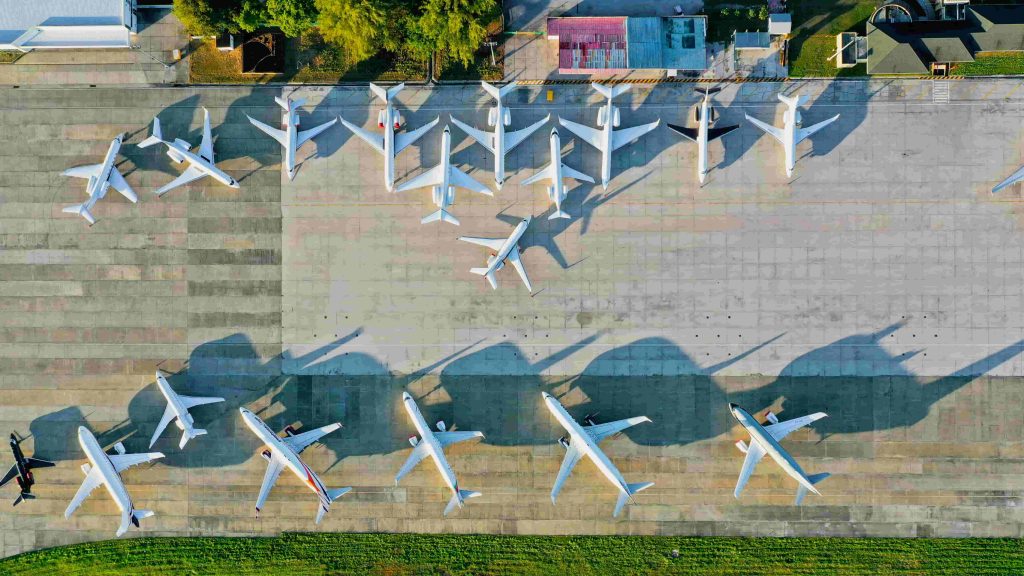 Gan International Airport – in Addu Atoll in the south of the country – had seen a total of 101 private jet movements between December and January 2021, with 06 to 07 jets being serviced on a daily basis. On the 31st of December, the airport witnessed a total of 41 private jets parked on their tarmac. This is the highest number of jets they've seen so far in their entire history of operations. As it is, Gan International Airport has a significant parking capacity at their disposal, with the ability to cater to a total of 60 jets at one time.
Maafaru International Airport (Noonu Atoll) also recorded a high number of private jet movements within the festive period, seeing an average of 07 jet landings a day. The airport has a capacity to park just 10 jets at any given time, which is already peaking its full capacity with the current spike in arrivals. Located in Noonu Atoll, Maafaru International Airport is within close range to some of the most luxurious resorts in the country.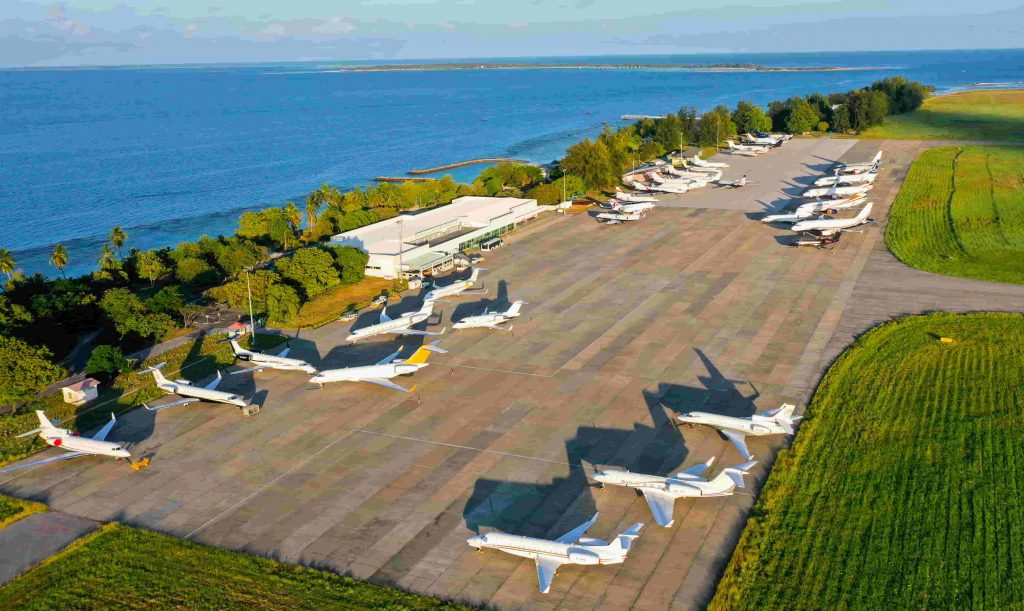 Seeing a significant increase in private jet operations, numerous airports have now been authorized to cater to international private jet arrivals and departures. These local airports scattered throughout the country are fully kitted with the facilities to provide customs clearance and government mandated health checks upon arrival to enable quick and convenient passage to and from their holiday destinations.
The Maldives is becoming the most desired holiday destination amidst the current pandemic. The one island one resort concept provides the perfect geographical solution to stay socially distanced as you tan away in a tropical bubble so to speak. Disconnected from major cities or towns paired with limited land space only allows a small population to exist on any one island. These resorts also have heavy control measures and enhanced safety protocols in place for the safety of their guests and staff alike.
Today we are seeing a shift within the premium, high-end travelers, who usually travel on first or business class of the typical commercial airlines that we are familiar with. This segment of tourists are keen and ready to travel, yet they are not so keen on mixing with the crowd, and are willing to spend a little extra to get that comfort. This was an opportunity that many private jet operators recognized. Today, the corporate travel segment that the jet operators had majorly depended on has nearly dried up. Many of their regular clients are resorting to technology assisted solutions to meet their needs at this point of time. Therefore, this particular increase in demand from the leisure segment was definitely a welcome one.
This is a moment in history where we are witnessing firsthand the evolution of some of the segments of our beloved markets which we felt we knew so well. The disruptions across all industries have brought on fundamental changes to the market dynamics and overall consumer behavior. We will certainly see some interesting changes over the months to come within our source markets and their respective demographical segments.
Naufal Naeem, a columnist for Hotelier Maldives is a sales and marketing specialist with a background in hospitality and tourism operations.