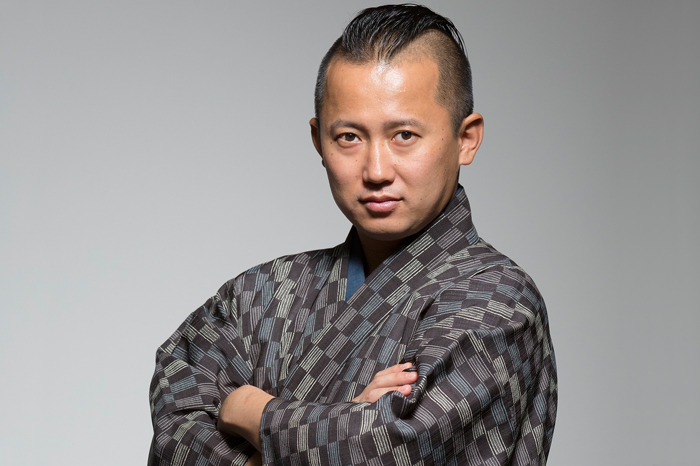 Resort News Weekly Roundup
The 3 Michelin-starred young sushi master returns to Soneva Fushi this August
Chef Kenji Gyoten, a 3 Michelin-starred young sushi master, is returning to Soneva Fushi in August. Chef Kenji's restaurant in Fukuoka, Sushi Gyoten, has a six-month long waiting list. With the event, Soneva Fushi is allowing its guests to sample Chef Kenji's culinary craftsmanship minus the long wait.
According to Soneva Fushi, So Hands On, Out of the Blue's sushi counter, is the stage upon which he will be using the hontegaeshi (hand flip) technique of Edomae nigiri to prepare his bite-sized morsels – a technique rarely seen these days. This intimate setting gives a mere five diners front row seats to his mastery.
Chef Gyoten is one of only a handful of chefs with three Michelin stars and the youngest three-star chef in Japan. He will be at Soneva Fushi between August 18 to 29. For reservations, please contact the Reservations team at reservations@soneva.com.
Outrigger Resorts invites guests to join its Global Conservation Initiative
Outrigger Resorts has invited guests to join its global celebration during World Oceans Month and participate in numerous eco-experiences as part of its ocean conservation programme, OZONE (Outrigger's ZONE), and its ongoing effort to preserve and protect the ocean's coral. Each year, World Oceans Month in June calls attention to the vital role the sea plays in our everyday lives and serves as a reminder for global citizens to take an active role in fighting for the sustainable future of our oceans, "the lungs of the Earth."
In celebration of World Oceans Month, each of Outrigger's beachfront resort properties across the globe invite guests to get their hands wet and participate in an array of immersive OZONE activities and volunteer projects.
At Outrigger Konotta Maldives Resort guest of all ages are invited to Coral Reef Conversation workshops conducted by Outrigger's resident marine biologist, where they can even take part in the creation of new coral planting. Alongside, to support this year's World Ocean Day's theme of elimination of plastic waste, guests can also join the snorkelling/diving against debris and come to the marine talk followed by the documentary "A Plastic Ocean" to raise awareness, according to the resort.
Fitness guru Ewa Chodakowska announces Kandima Maldives autumn programme
Kandima Maldives has partnered with one of the most influential fitness trainers in Europe – Ewa Chodakowska – to hold an OH-SO FIT WELLNESS WEEK for both her fans and in-house guests on its three-kilometre island from September 16-22.
According to Kandima Maldives, the event will involve daily morning and afternoon training sessions, healthy meal plans curated by Marta Kielak, the official BeActive brand dietitian; private dietary consultations before and after the event, fun-packed parties and excursions, and customised body readings using the Body Composition Analyzer.
The one-week package includes seven-night accommodation in a Sky or Beach Studio, full board personalised heathy meal plan based on Ewa's signature Be Diet plan, one guided snorkelling excursion, snorkelling gear rental for the whole stay, daily welcome mocktails at Breeze Pool Bar, POUND® class and a welcome gift upon arrival. For bookings, please visit kandima.com/ohsofitwithewa.