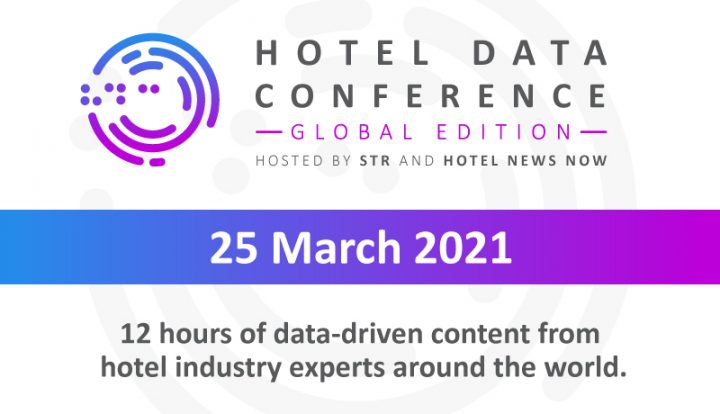 Hotelier Maldives Set to be Media Partner, Hotel Data Conference: Global Edition 2021
Hotelier Maldives is set to be a media partner for the upcoming Hotel Data Conference: Global Edition. The event is hosted by STR and Hotel News Now. 
The event has been a popular gathering for the last 12 years in the US, and this year the event is extended as an online global edition with 12 straight hours of live, data-driven presentations and panels. The conference will kick off in the Asia Pacific region and then 'following the sun' will stop in the Middle East, Europe, and Central / South America, before closing in North America.
The virtual conference will focus on regional hotel performances, economic updates and forecast insights, giving attendees an in-depth understanding on what to expect in their region during 2021 and beyond.
Confirmed speakers at the event include industry leaders from each region who will deep dive into the unique challenges and opportunities they face in their respective locations.
The Hotel Data Conference: Global Edition 2021 aims to replicate the success it has had in the US with audiences joining from all regions of the world. Attendees will also be able to access a library of pre-recorded content for on-demand viewing.
For more information please visit the event's official website: www.hoteldataconference.com