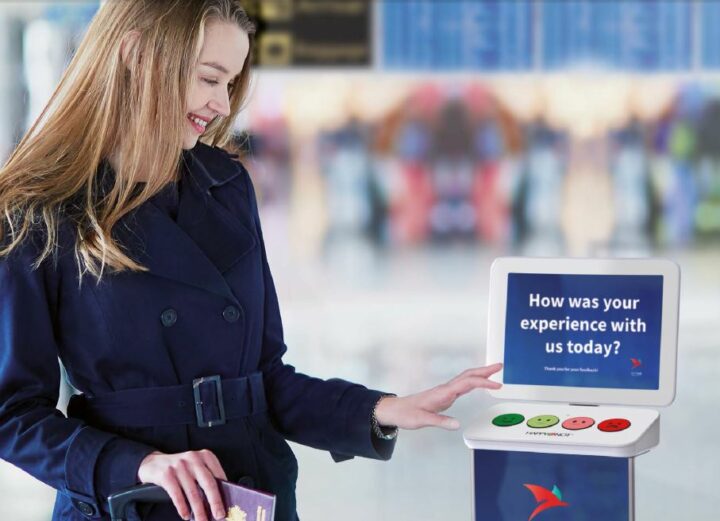 HR Maldives, HappyOrNot® partner to introduce Customer & Employee Experience Mgmt. systems
HR Maldives has partnered with HappyOrNot® to bring Customer & Employee Experience Management system to the Maldives. HR Maldives is a total integrated Human Resources solution provider that offers Strategic Human Resource Solutions at various stages of an organisation's evolution.
Measuring and improving customer and employee satisfaction is made easy, fun, and effective using the unique solution developed by HappyOrNot®, according to HR Maldives. The award-winning service is now available in the Maldives through the partnership with HR Maldives.
"Maldives is one of the largest tourism sectors in Asia. Many companies are on the search for a tool which easily measures the satisfaction level of their customers. HappyOrNot® has found a unique way of literally inviting all customers to participate in surveys," says HR Maldives, in a statement.
HappyOrNot® provides clients with easy to use smiley terminals which collect customer responses to record their satisfaction levels. The service includes an intelligent cloud-based reporting service which ensures scheduled reporting to desired organisational units. The solution ensures that clients can develop their services, optimally train personnel, and craft relevant staff incentive programmes.
"We are very pleased to announce our cooperation with HR Maldives. HR Maldives has the excellent competence and business background with extensive networks to successfully launch HappyOrNot® services to the Maldives," says Chris Armstrong, Regional Director-Asia, HappyOrNot®.
"We are convinced that their experience and very intensive way of working will bring us lot of success in the Maldivian market. The HappyOrNot® solution helps the consumers to get a feeling of being well understood and taken very seriously in their buying experience. The generated customer satisfaction reports allow the retail chains and service providers to improve the overall service quality."
An ongoing concern of retailers and service providers is the push to improve customer loyalty; however, with traditional methods, it is very difficult to gain direct feedback on service quality and shopping experience. With HappyOrNot® point-of-experience devices, on average, 15-20% of consumers give feedback daily, with percentages reaching as high as 80%, according to HR Maldives.
Using HappyOrNot® is a way to show customers your company cares about their opinions, increasing brand loyalty and customer retention, while also boosting employee and team spirit by helping to ensure that the service promise is fulfilled. HR Maldives is a specialist HR services business which works in partnership to deliver corporate business objectives through well mapped out and executed human asset strategies. To learn more about HR Maldives and the HappyOrNot® Customer & Employee Experience Management systems, please visit hrmaldives.com.