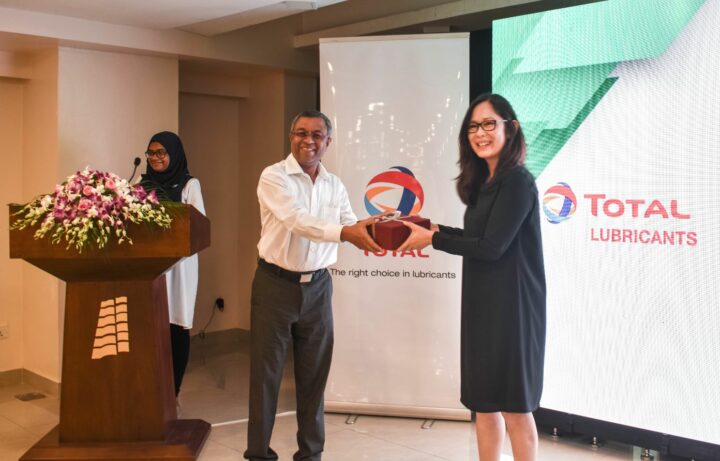 ILAA Maldives hosts annual customer day
ILAA Maldives has hosted their annual customer day focused on strengthening the relationship between customers and Total Oil Asia-Pacific Pte Ltd. The experts shared knowledge on how to approach the challenges faced on a daily basis across the industries including standards, testing and overall compliance requirements.
The main purpose of the event was to educate customers so that they can make informed decisions from the point of purchase to application. In the event, ILAA Maldives introduced two new Total Oil products to the Maldivian market; Total Neptuna and Total Rubia.
Total is one of the leading international oil companies in the world. Originally established in Europe and Africa, the company's lubricants activity now operates in 150 countries.ILAA Maldives Pvt Ltd is a family owned business established in 1991. ILAA provides world-renowned quality products for clean power generation, solid and liquid waste management, electric vehicles and marine vessels. To learn more about ILAA Maldives, please visit ilaamaldives.com.