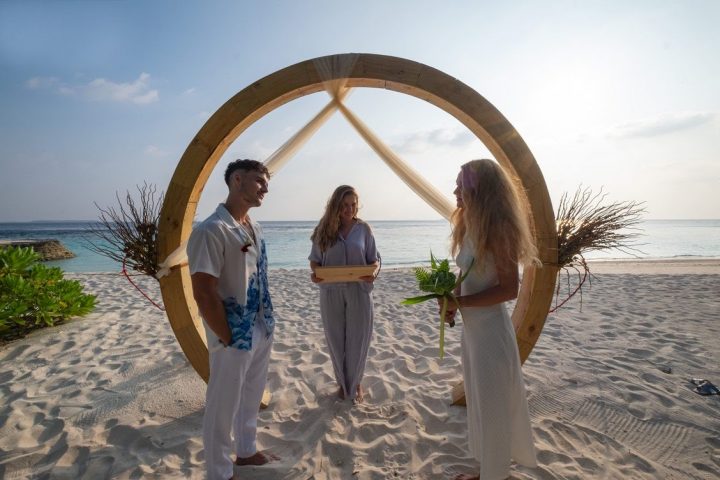 Intimate Self-Service Wedding Venue Unveiled
Amilla Maldives Resort and Residences becomes the world's first resort, offering self-service wedding vow renewals. In response to an increase in demand for micro-weddings with few to no guests, Amilla Maldives is pioneering a self-service wedding vows location, The Knot. Couples can now renew their vows without the assistance of a celebrant in what is believed to be a world first.
The traditional wedding vows have been re-scripted to work with only the couple taking turns to speak, and a permanent wedding arch has been created on the beach, complete with a phone stand, in case the couple wishes to record or live stream the special occasion. Wedding vows have been carved into wooden panels in case the couple wished to refer to them. Six wooden benches have been placed on the beach In case a few guests are in attendance.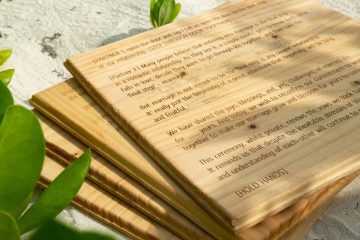 Featured Image: Amilla Maldives Resort and Residences 
Couples wanting to take part need only bring whatever they want to wear for the special occasion – or they might even already be on holiday at Amilla Maldives and spontaneously decide to renew their wedding vows together when they spot the spectacular Beach Wedding venue. However, if the couple decides they also want decorations, champagne or a cake, these additions can be swiftly arranged by the resort's events team.
The concept was conceived in response to a growing number of requests from guests at Amilla Maldives Resort and Residences for boutique weddings, with no guests or only a handful of guests in attendance. This trend is part of a broader global trend for small destination weddings in privacy.