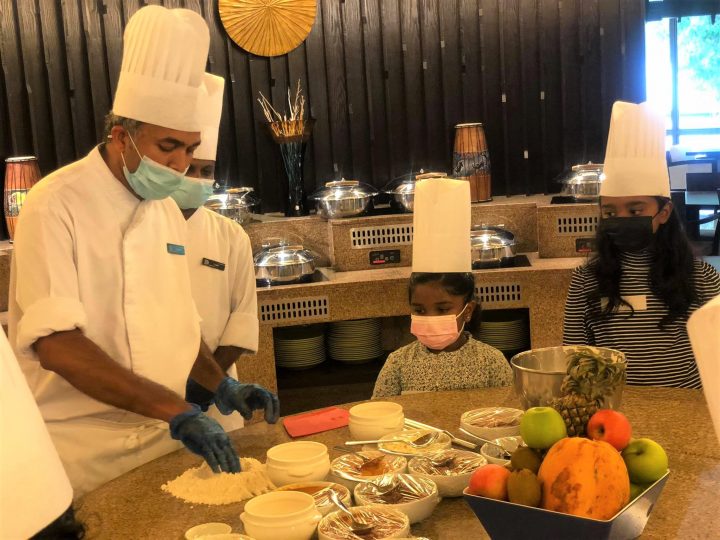 JEN Maldives Malè by Shangri-La Introduces Little Chefs in the Making Programme
JEN Maldives Malè by Shangri-La has introduced the first of its Little Chefs in the Making classes during 7 to 8 August 2021 at the hotel.
With experienced chefs from around the world, JEN continues to be recognised locally and globally as one of the city's prime dining outlets. The programme consists of a series of fun hands-on classes by the chefs for children, allowing the them to learn valuable skills in a safe environment and teaching them the basics, starting from proper hand washing.
The first classes were dedicated to children who love pizza. Mr. Prabu Vijayan and his culinary team taught the little ones how to make dough with the correct measurements of ingredients and gave them a chance to stretch their own dough, add toppings, then they could watch it bubble to perfection in the pizza ovens. The freshly-baked pizzas were finally taken home to be enjoyed with the family.
The programme was in conjunction with International Youth Day 2021, themed as 'Transforming food systems, youth innovation'. After a successful start, JEN Maldives Malè by Shangri-La will be conducting more cooking classes over the coming months.