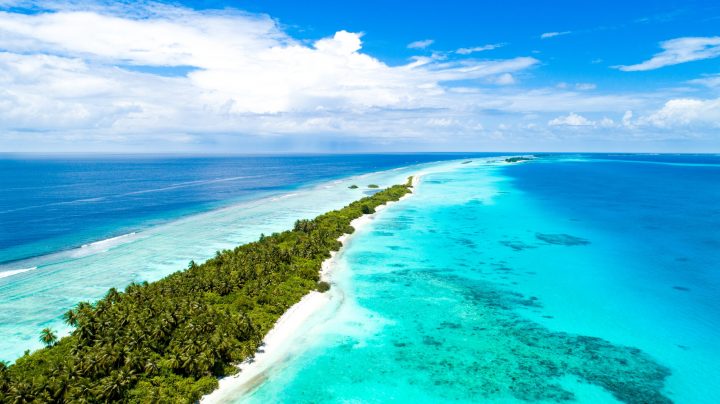 JLL Retained to Market the Sale of Five Islands
JLL Hotels & Hospitality Group has been retained by Prime Locations Management Ltd. to offer for sale five undeveloped islands, situated in Emboodhoo Lagoon, South Male atoll, Maldives. The islands, located just a 15-minute speedboat ride from Velana International Airport and the Maldives capital of Malé. When developed the islands will be part of CROSSROADS development, the largest integrated leisure and entertainment development master planned by Singha Estate Public Company Limited, Thailand's leading real estate developer. With a total of approximately 284,500 square metres of dry land area, the five islands allow an incoming investor maximum flexibility in design scope and product positioning based on incoming investors' specific brand strategy and operational requirements. The islands are currently held under a direct head lease agreement with the Ministry of Tourism for a 50-year period expiring in 2066.
In a press release issued on 17th August, Nihat Ercan, Senior Managing Director, JLL Hotels & Hospitality Group, Asia Pacific said, "The five islands represent an exceptional opportunity for an investor to acquire and develop a resort, or multiple resorts, to their own bespoke specifications in a highly attractive location just a short distance away from the capital and international airport. The Maldives is set to remain a global gateway resort destination and is top of the list for buyers from Asia Pacific and the Middle East. Incoming investors will benefit from the flexibility to work with international hotel operators to seek for highest possible future returns and from substantial future capital appreciation following completion of the resorts."
Julien Naouri, Vice President, JLL Hotels & Hospitality Group, Asia Pacific further adds, "Underpinned by our recent sale of Kanuhura and other active sales that are underway by the JLL team, we are continuing to see robust investor interest in the Maldives driven by progressive policies aimed at attracting foreign capital and expectations for a swift rebound in leisure travel demand in the medium term. This helps solidify the positive long-term view of the Maldives' hospitality space.
JLL's Hotels & Hospitality Group has sold 18 resorts in the Maldives since 2012, taking the group's resort sales in the Indian Ocean to more than USD1.3 billion to date. Interested parties are requested to contact JLL.