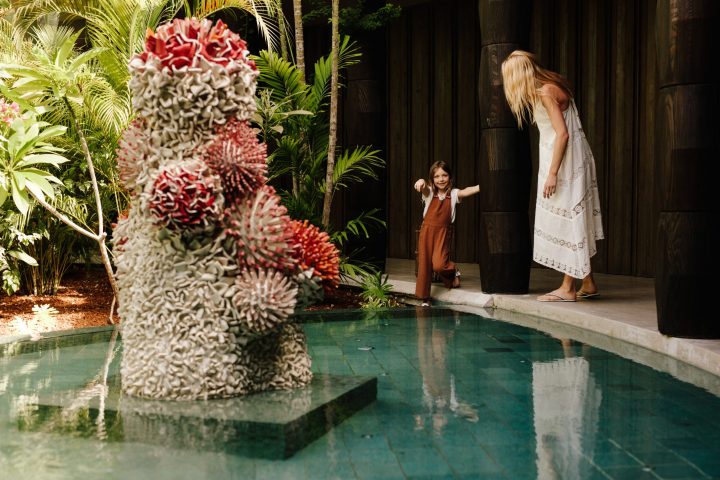 JOALI Maldives to Host Kid's Summer Camp
JOALI Maldives announces its 2023 Kids' Summer Camp, inviting families and young guests to the island from July 1 – August 31, 2023;
The Muramas Kids Club at JOALI provides the unique opportunity for kids to develop a greater understanding of and appreciation for nature, wellness and the true joys of living. With each day bringing new possibilities at the Kids' Summer Camp, the itinerary will include:
Education & Sustainability: Kids' will join JOALI's resident marine biologist to learn coral reef ecosystems, ocean conservation efforts, different marine life species, and embark on a dolphin cruise. Sustainable Saturdays will include nature walks to learn about preserving natural habitats, the importance of recycling through arts & crafts and organic gardening.
Art-Immersion: Ceramics, tie-dye, jewelry making and photography will introduce kids to new art forms with the help of JOALI's resident artists. German artist Maja Rohwetter will virtually immerse young guests in a unique art experience through augmented reality.
Culture: Kids will have the opportunity to learn about Maldivian culture through creating the Maldivian flag and discovering what it represents. Kids can also join Dhivehi language classes, cook cultural dishes in the kitchen, watch traditional performances and explore  local island to discover the distinct cultures of JOALI Maldives' neighboring islands.
Wellness: Kids can make their own all natural skincare products, follow hair tutorials, indulge in a mini spa day and learn about yoga.
Culinary: In addition to cooking classes, kids will experience Le Petit Chef, a fun-filled dining experience using cutting-edge 3D Mapping Technology.
Sports & Games: Look forward to playing pedal tennis, Maja Rohwetter's Flying Carpet Experience, beach games and more.
While kids enjoy daily activities, parents will enjoy the many luxuries of the 73-villa island such as various innovative dining concepts, JOALI Spa by ESPA, the spectacular sea life and destination programming.  With a selection of beach or overwater villas offering one, two, three and four-bedroom options, families will enjoy private pools, dedicated butlers known as "jadugars" (the Maldivian word for "magician"), bicycle rides around the island together, and memories to last a lifetime.