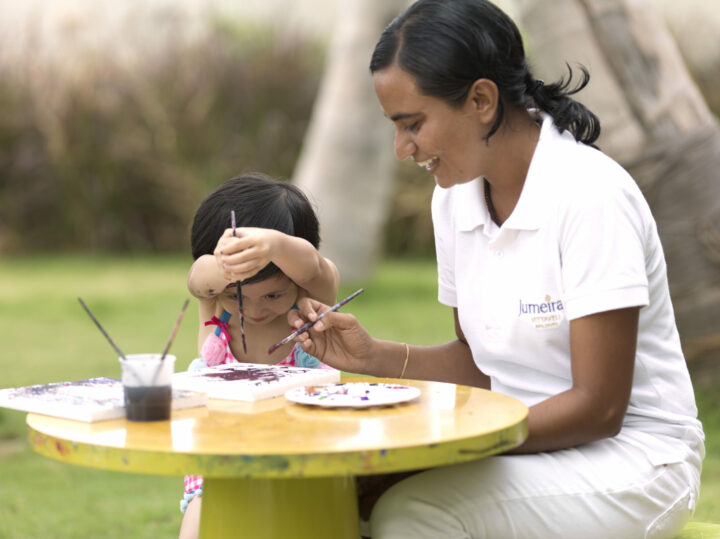 Jumeirah Vittaveli gears up for Easter with Mad Hatter's Tea Party
Jumeirah Vittaveli is gearing up for Easter this year with a twist; an 'Alice in Wonderland' themed Mad Hatter's Tea Party. Guests can expect captivating family entertainment, a lavish Easter dinner and a mesmerising tea party under the enchanting 'Alice in Wonderland' theme where the Mad Hatter, Cheshire cat, White Queen and Alice come to life, it said.
As part of the celebrations, the resort has issued a Family Fun package which starts from US$2,968 and includes accommodation in a Two Bedroom Beach Suite, daily breakfast and dinner, a family Beach BBQ, a Maldivian Cooking Class and a babysitting service.
"The famous tea party from Alice in Wonderland is a dream canvas for Chefs. We have created a quirky menu for our young guests, ranging from strawberry tiramisu, cotton candy, lollies, popsicles to chocolate mousse topped by a crispy hat decoration. We are excited to surprise our guests with our Easter culinary delights – traditional and novel at the same time!" said Francis Cornelius, Executive Sous Chef, Jumeirah Vittaveli.
The resort also transformed the Easter egg hunt into a snorkelling adventure where kids would go hunting for eggs underwater. As guests cross the turquoise waters they'll swim by an underwater party, where Alice and the Mad Hatter will be sipping on tea and waving to passers-by, it said.
In addition, the Kuda Koli Kids Club is gearing up to host Alice in Wonderland themed games including flamingo croquet, a jabberwocky piñata, an obstacle race and an egg hunt. After a packed morning, the afternoon brings cakes, chocolates and potions, followed by tea served at the Samsara restaurant which is turned into a Mad Hatter's Tea Party, it said.
On Easter Sunday, a host of entertainers would perform such as the Art of Poi fire dance, a magic show, LED light show and the Melody Duo live band as guests sit down by the Samsara beach and enjoy a traditional Easter dinner, it added.