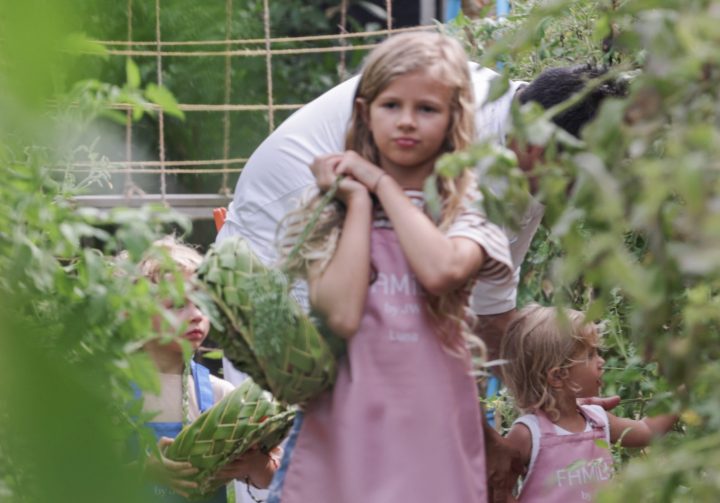 JW Marriott Maldives Resort introduces new kids club programme
JW Marriott Maldives Resort & Spa continues to set the benchmark for family-friendly stays in the Maldives with a unique eco-friendly programme for junior travellers at the FAMiLY by JW Little Griffins Kids Club.
The resort has introduced two new themes and a range of sustainability-focused activities that are sure to ignite the curiosity of the youngest guests, ensuring they have a fun journey while simultaneously immersing them in educational experiences.
In recognition of JW Marriott Maldives Resort & Spa's commitment to a more environmentally conscious future, the new FAMiLY by JW Little Griffins Kids Club programme features engaging activities that incorporate produce from the vibrant JW Garden.
These inspiring eco-minded activations include JW Garden Pizza Making and Smoothie Making for which little ones will be given personally customised aprons and chef's hats. The journey begins at the JW Garden where an array of locally grown ingredients will be introduced to the kids, allowing them to select their favourite fruits, vegetables and herbs to be used. Children and parents will have the chance to bond as they create their own pizzas or smoothies using the freshly picked ingredients, allowing a first-hand experience of the 'garden to table' concept.
Young explorers can embark on an insightful JW Garden Exploration journey allowing them to discover the names, tastes and aromas of different seasonal herbs, fruits and vegetables while gaining insight into the importance of biodiversity and sustainable gardening. For a more hands-on experience, kids can join the Little Griffins Gardeners activity where they can learn gardening skills through seed planting and prepping the soil, seed soaking and germination, and the essentials of plant care.
With the Little Griffins National Geographic activity, junior travellers are taken on an outdoor adventure, increasing their environmental awareness as they learn about the island's flora and fauna as well as marine life in the surrounding waters of the spectacular Shaviyani Atoll.
Each day promises a new adventure at the Little Griffins Kids Club, with daily sessions themed around Under the Sea, Jungle Island, Fairytales, Pirates, Superheroes, and the all-new Rainbow and Sports Day themes. Kids will relish the chance to participate in a range of new activities such as Mission Impossible & Flinch, Kids Versus Associates, Mini Disco, and Silent Speed Ball.
Open from 10am to 9.30pm each day, the FAMiLY by JW Little Griffins Kids Club is one of the largest kids' clubs in the Maldives, with a 13-metre pirate ship, children's swimming pool and creative zones all waiting to be explored.
For further information and reservations, visit: marriott.com/en-us/hotels/mlejs-jw-marriott-maldives-resort-and-spa/experiences/