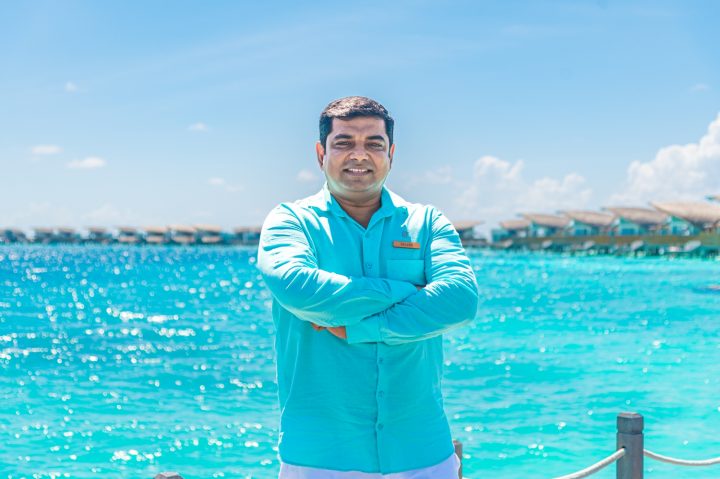 JW Marriott Maldives Resort welcomes Srijith Ravindranath as Director of Sales and Marketing
JW Marriott Maldives Resort & Spa has announced the appointment of Srijith Ravindranath as the new Director of Sales and Marketing. Srijith brings a wealth of experience and expertise to this pivotal role with an impressive 15-year career in hotel sales and marketing, primarily focused on the Indian market.
With an MBA in Marketing and Hospitality Management, Sriijth commenced his career with Ginger Hotels, and has since held significant roles at IHHR Hospitality, Leela Palaces, Hotels and Resorts, and the St. Regis Goa Resort. Throughout his career, Srijith has been exposed to various aspects of the hospitality industry, ranging from pre-opening activities and corporate sales to catering to international leisure clients and MICE management, including weddings and social events.
Srijith's achievements extend beyond personal growth, demonstrating a consistent track record of surpassing expectations and achieving 130% of budgets. He has also successfully orchestrated the transition of a resort from the Leela brand to the prestigious St. Regis Brand of Marriott International, showcasing his ability to navigate the complex challenges of a rebranding process while maintaining operational excellence.
Commenting on the appointment, Mohit Dembla, Resort Manager at JW Marriott Maldives Resort & Spa said "We are pleased to welcome Srijith Ravindranath to the JW Marriott Maldives team. His extensive experience and innovative vision align perfectly with our commitment to delivering exceptional guest experiences and maintaining our position as a luxury destination in the Maldives."
In his new role, Srijith has outlined a series of objectives that are characterised by innovation and a guest-centric approach, including but not limited to, driving revenue growth, reinforcing the JW Marriott brand image through innovative campaigns, expanding market reach through strategic partnerships, delivering exceptional guest experiences through personalised services, and team development to foster professional growth and collective success.
When he's not immersed in his professional endeavours, Srijith enjoys spending quality time with his family, exploring new destinations, and learning more about different cultures and cuisines. A devoted nature lover, Srijith regularly spends his time in serene spaces that allows him to cherish precious moments.