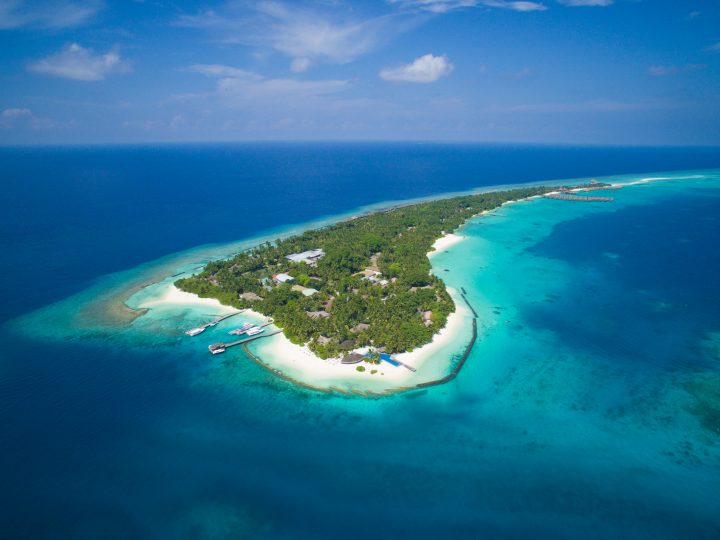 Kuramathi and Maafushivaru achieve Travelife Gold certification
Kuramathi Maldives and its sister property, Maafushivaru has won the Travelife Gold award for their sustainability efforts.
Kuramathi' first attained the Travelife Gold status in 2013. Following a new audit this year under more stringent regulations, the resort has been awarded gold status for the second time.
This sets the benchmark even higher for Kuramathi with many eco-friendly practices integrated into resort operations, the resort said.
Kuramathi also has won TUI's famed Environmental Award 2016. It is a prestigious title for the eco-friendly resort that has turned up the notch immensely to minimise the carbon footprint over the past years.
"The TUI Environmental Award was one of our first ever award sitting on the expanding belt of achievements by Kuramathi," the resort said in a press statement.
"Today, 5 such titles have been bestowed thanks to the contribution by the team of Kuramathi to ensure their crucial role to protect and preserve the environment."
Abdul Latheef, the General Manager said: "We believe these merits are signs of an improving environment of Kuramathi. We toast to this victory and move forward with a stronger resilience to improve on our achievements."
Maafushivaru, meanwhile won its first ever Travelife Gold status this year for its efforts to preserve the environment whilst ensuring guests had the perfect holiday.
This win means setting the bar high for Maafushivaru who is not very new to the awards scene, the resort said.
Having garnered previous awards from Tripadvisor and TUI Holly, this will be the first ever environmental distinction for the resort.
"This is a hallmark achievement for us and it proves that we are flexible in terms of providing excellent service while running as a sustainable resort operation" says Ronald Schweighardt, Resort Manager.
Travelife is an international certification system, promoting sustainability within the tourism industry. It helps tour operators, hotels and accommodations to manage and monitor their social and environmental impacts, as well as communicate their achievements to customers.
It is an easy to use sustainability system which provides members with a practical framework to improve their business.
Kuramathi is one of the first resorts to open in the Maldives and is part of Universal Resorts of Universal Enterprises Private Ltd, a 100% Maldivian owned company, and the pioneers of tourism in the Maldives.
An emerald jewel in the turquoise Maldivian waters, Kuramathi is a stunning island retreat with acres of luxuriant vegetation surrounded by spectacular beaches tapering into an endless sandbank. Villas blend contemporary design and nature, and are set on the beach, amongst lush gardens or over water.
Maafushivaru Maldives is a typical island epitomising all the one dreams of when thinking of the Maldives. With its small island charm, lush vegetation surrounded by the white beaches and a house reef that provides an enchanting snorkeling experience. The island is just over 500 metres in length and even has its own baby island, Lonubo, just 5 minutes away.