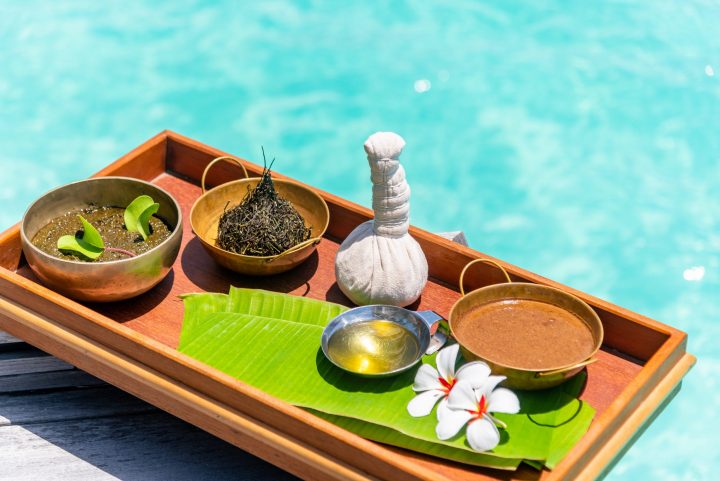 Kuramathi spa offers ancient healing, modern tranquillity with Maldivian treatments
Kuramathi, Maldives, renowned for its natural beauty, now invites you to experience the depths of its healing heritage with Kuramathi Spa's Maldivian treatments.
Deeply rooted in the age-old Dhivehi Beys tradition, the spa embraces the ancient wisdom of achieving balance among the body's four 'humours.' Kuramathi Spa has meticulously preserved these ancient remedies, infusing them with a modern spa touch.
The treatments harness the power of indigenous ingredients, from coconuts to herbs grown in our organic gardens. Experience the soothing benefits of signature Maldivian treatments, designed to enhance circulation, detoxify, and relieve joint and muscle discomfort.
Did you know that the white sand of the Maldives retains heat without scalding the skin? The spa team incorporates this unique element, along with a secret blend of Maldivian herbs, in the massages to ease pain and amplify the therapeutic effects. Velamboli creeper and Tamburu leaves are used to treat arthritis, rheumatism, and fluid retention, helping detoxify the body.
By sharing these original spa experiences, Kuramathi aims to revive appreciation for the Maldives' traditional healing legacy and inspire a renewed interest in this unique aspect of island life. The treatments create memories that linger, etching an unforgettable experience into your heart.
For those seeking romance, indulge in a couple spa sojourns on the Spa Pavilion, surrounded by the lapping Indian Ocean. Let warm oils and sparkling wine soothe your senses, leaving you to wonder if this moment could last forever.
Kuramathi Spa invites you to discover the spirit of the Maldives through our Maldivian treatments — an experience you'll cherish forever.