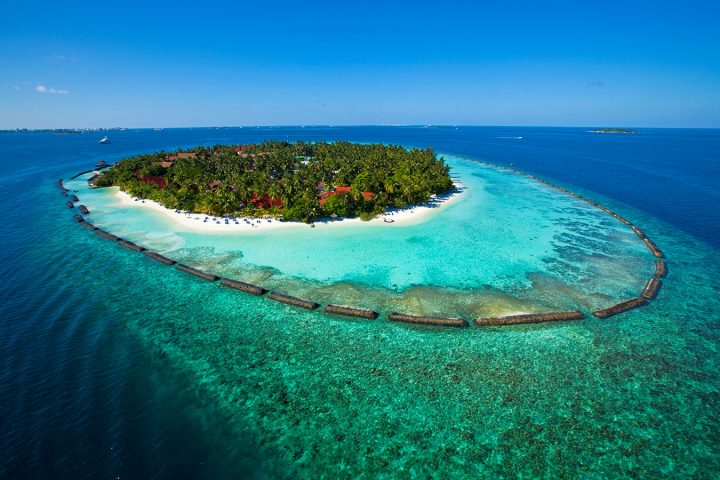 Kurumba Maldives attains Gold Certification from Green Growth 2050, elevating sustainability efforts
Kurumba Maldives is proud to announce that it has achieved Gold Certification from Green Growth 2050. This accomplishment represents a significant leap forward from the resort's previous Silver Certification, solidifying its commitment to environmental sustainability and responsible tourism.
The Green Growth 2050 Global Standard is based on a range of internationally recognized environmental and hotel industry sustainability standards, and is recognised by the Global Sustainable Tourism Council; the international benchmark in sustainable tourism assessment.
Green Growth 2050 has been designed to meet the needs of tourism and travel businesses seeking today's solutions to the issues driving social, cultural, and environmental change.  It includes over 400 industry-based sustainability indicators making it the most comprehensive travel and tourism-based standard available.
"Overall sustainability and corporate social responsibility should be at the forefront of every single aspect of how we operate.  We live in a very delicate environment, and it is up to each one of us to do our part and ensure the longevity of our little piece of paradise.  Though there is still a lot of work to be done, we remain fully dedicated to this principle and will continue to push forward in all our sustainability measures." – Andrew Jansson, GM of Kurumba Maldives.
Kurumba Maldives is set on a tropical island in the North Male Atoll, conveniently situated a brief 10-minute speedboat ride from the airport.  It draws on its proud history, charismatic personality, and heartfelt service, to offer compelling and diverse experiences amidst a stunning island setting.
The resort offers an array of eight styles of accommodation, ranging from comfortable Superior Rooms to spacious Two Bedroom Residence, spread among the island's lush tropical gardens with easy access to the beach.  With seven different restaurants, three bars, and one shisha lounge to choose from, Kurumba Maldives will charm you with its unparalleled choice of dining experiences and a wide range of recreation activities and entertainment. All while maintaining idyllic spaces of relaxation to create the perfect balance for a holiday in paradise, perfect for honeymooners and families alike.
Kurumba Maldives … Maldives in Full Colour.