Le Meridien Maldives Receives the BCA Green Mark GOLDPlus Award
Le Meridien Maldives Resort & Spa has been awarded the prestigious BCA Green Mark GOLDPlus for their exemplary work in efforts to promote and practice eco-conscious holidays.
The resort raises sustainability standards in line with Marriot International's 'Serve 360' sustainability policy. With a range of pioneering programmes that promotes a culture of best practice throughout the resort operations, Le Meridien Maldives Resort & Spa encourages the industry and professionals to collaborate and develop green building solutions.
Since the construction of the resort, a coral restoration programme and educational initiatives have been implemented to raise awareness of the important of conservation. Regeneration work of hard corals has already increased the number of marine life around the resort, particularly reef fish such as surgeonfish, damselfish, angelfish and more.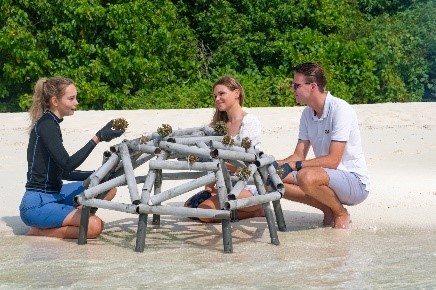 Le Meridien Resort & Spa focuses on environmental protection, community engagement and marine conservation. 'The Greenhouse' on Le Méridien Maldives Resort & Spa is a semi-automated hydroponic system which produces fresh leafy vegetables for the resort and neighbouring islands. The greenhouse uses a range of modern technologies, including an automated irrigation system that recycles rainwater.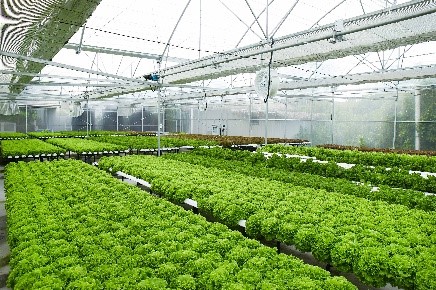 From its recycling methods, to its desalination plant that converts seawater into fresh drinking water, Le Méridien Maldives Resort & Spa creates an experience for the guests to explore and build deeper connections with the environment.
According to Le Meridien Maldives Resort & Spa, receiving the award by BCA motivates the resort to continuously prioritise on effective sustainable initiatives that is designed to create a positive impact in its surroundings and local community.
Launched in 2008, the BCA Green Mark Champion Awards recognises developers who demonstrate strong commitment towards corporate social responsibility and who have achieved a substantial number of Green Mark buildings at Gold level or higher. The Building and Construction Authority (BCA) champions the development and transformation of the environment sector, in order to improve the living environment of the world.