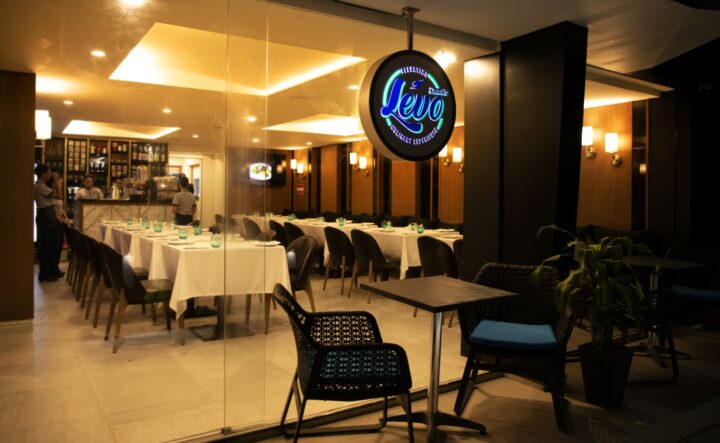 Levo Restaurant – Pioneering the way for women working in the food and beverage industry
The Maldives welcomes its first-ever restaurant led entirely by a team of women. The conglomerate, SIMDI Group, has initiated its brand new project, LEVO Restaurant and Azuvia Hotel – a project backed entirely by women, from the management to the service, to the kitchen.
This groundbreaking concept encompasses the vision of Dr Shakeela, who sought to empower women in the Maldives and around the world. She has been working closely with forums specializing in women empowerment, both on a local and international level.
The restaurant is open daily from 8am till 11pm, with a fusion of international and local cuisines served throughout the day. Designed by SMART Design, the restaurant boasts an open bar and an open kitchen, allowing customers to watch the chefs prepare their meals from the comfort of their seat.
Determined to outshine competitors, LEVO restaurant boasts remarkable choices which are unavailable in any other restaurant in Male' and Hulhumale'; including the iconic bubblegum milkshake and the pizza dough – only LEVO and one other restaurant in the world has the unique pizza dough recipe. LEVO offers fine dining and a large variety of international cuisines, from Indian to a local Maldivian breakfast. The Head Chef, Broni Cuff, is responsible for the fusion of local and international cuisines, and the large variety of options available at LEVO. Every dish provided at the restaurant is done with meticulous care and planning, and LEVO will be offering high tea as part of their ever-expanding menu.
After the hotel expansion, SIMDI Group has plans to open a sushi bar, which will even be equipped with a swimming pool, jacuzzi and sauna. LEVO currently offers a full shower room in their downstairs toilets, offering the convenience for guests who wish to take a shower after a swim.
LEVO Restaurant Manager, Ms Deborah Weetman explained that a lot of thought and effort went into every process leading up to the restaurant construction, opening and its operations, highlighting that this thorough planning allowed for a smooth opening.
LEVO intends to expand its vision and unique concept, leading by example and promoting women empowerment throughout the Maldives. LEVO emphasizes that they would be giving higher priority to employing local women, aligning with their core intention to empower women and bring forth new go-getters of the hospitality industry.