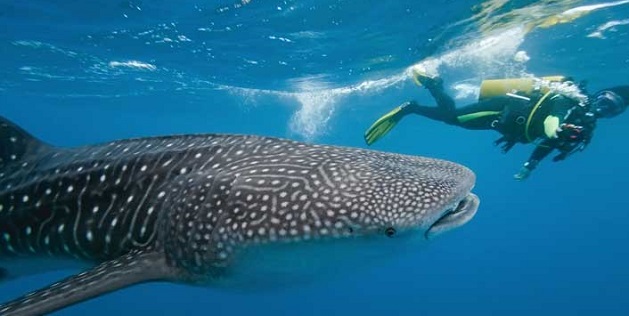 LUX* Maldives to host fourth annual Underwater Festival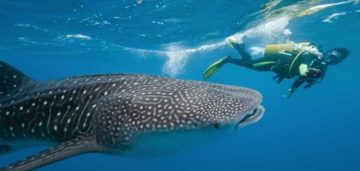 LUX* Maldives Resort will be hosting its fourth annual 'Underwater Festival' from March 22 to 27.
 The event celebrates the richness and beauty of marine life and offers guests an opportunity to explore the underwater world, LUX* Resorts & Hotels stated in a press release.
 "The Underwater Festival is a great opportunity to make our guests aware of the importance of marine conservation projects and to encourage their involvement in our various programmes and activities" said Shaun Dunhofen, General Manager of LUX* Maldives.
 LUX Maldives is also involved in marine conservation and eco-systems protection projects across the country.
 World Champion Freediver Christian Redl will be the resort's guest of honour at the event. Redl will conduct freediving courses, conferences and hold chat sessions, offering guests an opportunity to try out freediving techniques.
"Freediving is the ultimate way to free yourself and develop a peaceful understanding of the ocean. Whatever you are interested in, you will find something exciting," Redl said.
 Freedivers explore the depths of the ocean without oxygen tanks and other diving apparatus, which they insist is the most natural and serene way possible.
 Organised by Euro-Divers, the resort's top-level PADI diving centre, guests will be offered training sessions throughout the festival. Guests will be taught the basics of freediving and how to exploit the ability to hold their breath for long periods.
 Moreover, deep diving in the ocean to explore the underwater world free from any equipment would follow the sessions.
 "It's a great way to observe such fascinating creatures as whale sharks and manta rays in their natural habitat," LUX* Maldives suggested.
 In the evenings, the Maldives Whale Shark Research Project team would also taking part in the Festival, presenting its volunteer conservation work and the ID processing of whale sharks in an evening screening.
 "The Festival also includes special workshops, an Underwater Photography competition, GoPro photography and filming tutorial, and film shows displaying in full glory the magic of life underwater, beneath the surface of the seas," LUX* Maldives noted.