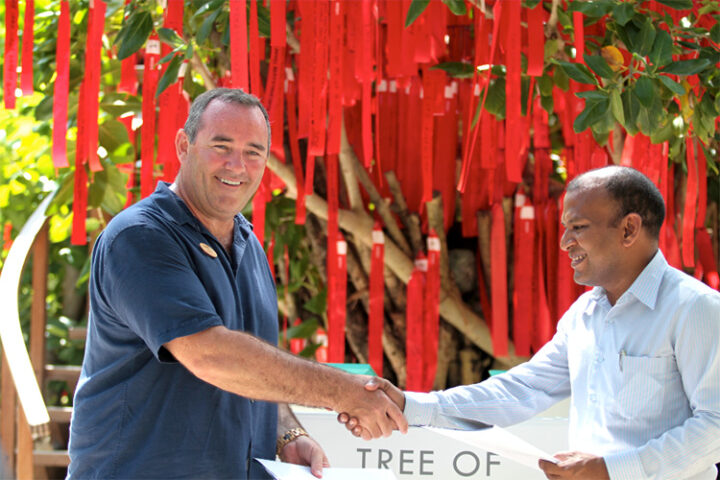 LUX* South Ari Atoll announces charity initiative with Maldivian Blood Services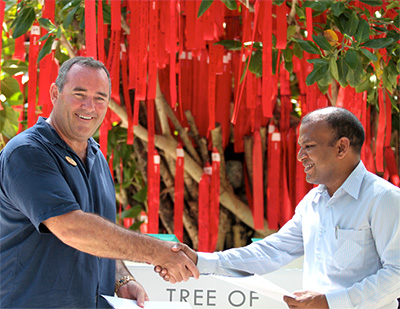 By promising a luxury holiday with a difference, LUX* South Ari Atoll has heightened the festive spirits of its guests with the newly launched Tree of Wishes on the island. Inspired by an ancient Japanese festival, the weekly appointment at the LUX* Tree of Wishes offers not only a moment to gather feelings and emotions and turn them into wishes written on auspicious red ribbons, but also opens an opportunity to learn about the local communities and support them through various social initiatives, LUX* South Ari Atoll has explained.
LUX* South Ari Atoll CSR programs in the Maldives currently engage with several NGOs and among them, the Maldivian Blood Services (formerly National Thalassaemia Center). With the aim of improving the services provided to patients suffering from this hematological disorder, the resort and the Maldivian Blood Service team have signed an agreement allowing both parties to interact on a greater scale generating ways to foster cooperation among medical institutions. The charity support offered by the resort enables the Maldivian Blood Service to cater for more patients with dedicated initiatives to promote blood donation throughout the country.
Guests staying at LUX* South Ari Atoll have the opportunity to contribute by placing a voluntary donation at the Tree of Wishes. All the offerings cumulatively raised by the resort are used to support local charities but by tying a ribbon to the branches of the banyan tree, each guest becomes part of the annual Tree of Wishes Lucky Draw. During the event, one ribbon is picked at random and the lucky owner wins a free holiday at any property within the LUX* Resorts and Hotels portfolio.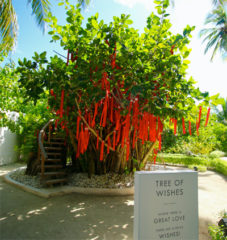 'We are thrilled to have our guests participating in this important cause with us,' says General Manager Glenn Daniels, 'as we believe that holidays are not only a moment to relax and unwind, but also a celebration of life and that embodies our commitment to support local communities'.
"Keeping not only its guests' wishes at heart but also the environment we operate in, LUX* South Ari Atoll aims to translate corporate responsibility into social development and continues to deliver an inspiring lighter holiday experience," explains the resort's press release.