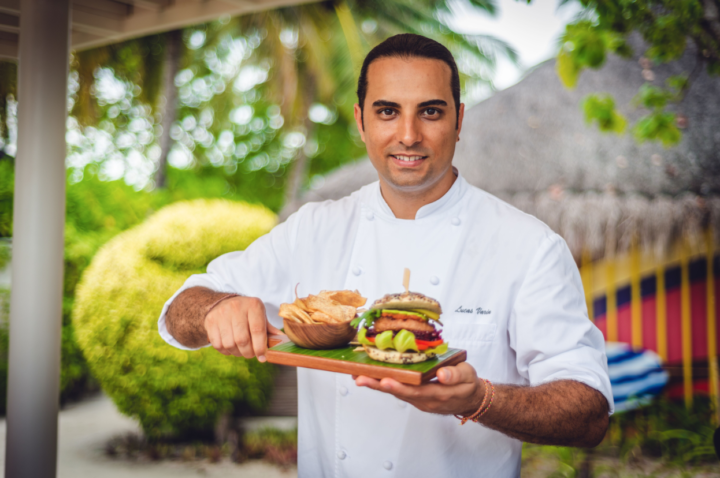 Lux* South Ari Atoll Launches New Eco-Initiatives
LUX* South Ari Atoll Resort & Villas has announced their latest sustainability initiatives: Edible straws, biodegradable cups and plant-based "beef". The biodegradable straws, made from cooked rice flour, tapioca starch and water, can last up to one hour before they soften and eventually dissolve.
Coffee lovers can also have their favourite ice blends to-go in a biodegradable bamboo cup at the resort's signature Café LUX*. Made of bamboo fibre with biodegradable silicone lids that are dishwasher-friendly, these cups are also in their retail shop for guests to bring home a piece of eco-friendly memento of their tropical getaway.
Embraced by leading brands, tech companies and major news media, the plant-based protein, formally known as 'Beyond Burger™' is now available at three of the resort's eight restaurants to provide additional vegan and kosher options.
"Protecting the environment is at the core of everything we do. Our planet needs us now more than ever, and we are proud to demonstrate mindful, sustainable and innovative top luxury. Our guests love it, and for many travellers, a sustainable mindset is a fundamental criteria when choosing a destination" says Jonas Amstad, General Manager at LUX* South Ari Atoll Resort & Villas.