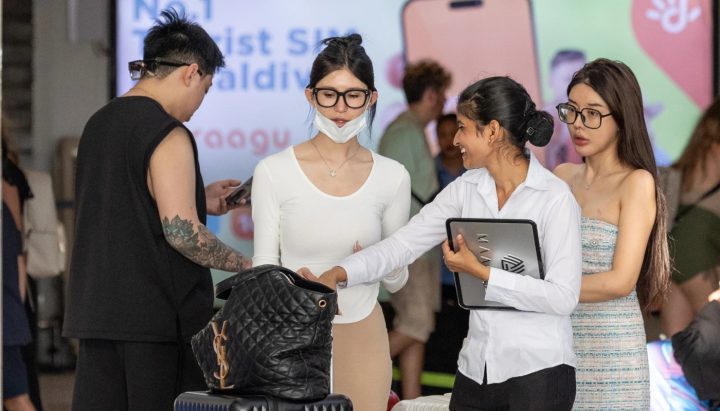 Maldives 2023 tourist arrivals cross 1.4m; China takes second place
The number of tourists in Maldives this year has surged to 1.4 million, with China surpassing India to secure the second-largest source market position, according to the tourism ministry's statistics disclosed on Tuesday.
As of Monday, 1.4 million tourists have enjoyed their vacations in Maldives this year, marking a 13.9% increase compared to the same period last year. Russia still holds the top spot as the largest source market, while China has now assumed the second position, surpassing India.
The top five source markets are as follows:
Russia – 161,461; 11.5% of total tourists (Russia held the second-largest position last year)
China – 153,989; 11% of total tourists (China ranked 27th last year)
India – 153,424; 10.9% of total tourists (India held the largest position last year)
United Kingdom – 111,254; 7.9% of total tourists (the UK was the third-largest source market last year)
Germany – 96,056; 6.8% of total tourists (Germany ranked fourth last year)
Chinese tourists resumed visits to Maldives in January after the Chinese government permitted travel following a three-year border closure due to the Covid-19 pandemic. China had been the largest tourist market for Maldives before the pandemic.
Key figures from the tourism ministry's data are as follows:
43,272 tourists visited Maldives in the first ten days of October.
The daily average arrival is now 4,808 individuals.
Tourist arrivals in October increased by 1.9% compared to the same period last year.
On average, tourists currently stay in Maldives for 7.7 days, up from 7.2 days last month.
Last year, a total of 1.68 million tourists visited Maldives. The government has set a target of attracting 1.9 million tourists this year, and if the current arrival rates continue, it is possible to reach the goal by late December, taking into account the typical annual upsurge in the European winter season.
In 2019, Maldives recorded its highest number of tourist arrivals, with 1.7 million visitors.