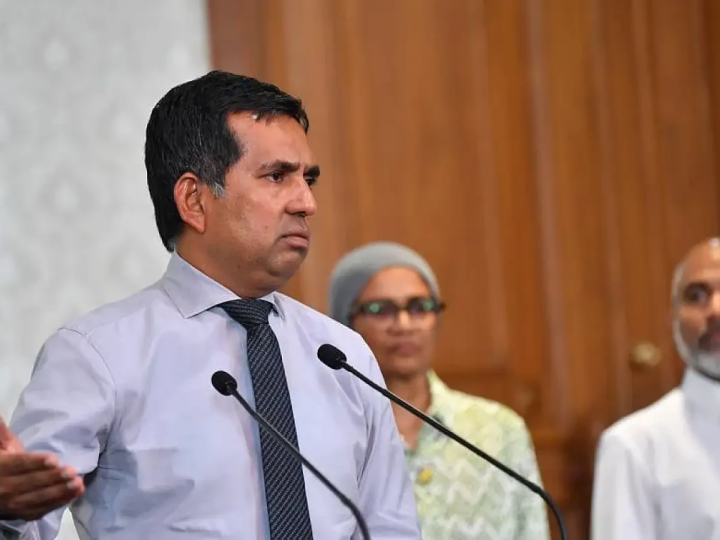 Maldives aims to boost annual tourism revenue to $6 billion
The newly formed Visitor Economy Council, announced by the government on Sunday, set its sights on ramping up annual tourism revenue to hit the $6 billion mark. Economic minister Mohamed Saeed, heading the council, disclosed this target during a press conference at the President's Office on Monday.
Highlighting the current scenario, Saeed noted, "Maldives' GDP is around $6 billion, with approximately $4.5 billion attributed to tourism—its significant contribution to the GDP." He emphasised the council's commitment to achieving short, medium, and long-term goals in partnership with pertinent stakeholders.
"We're working towards a short-term goal, aligning with the president's vision, to elevate tourism revenue to $6 billion," Saeed asserted. "Our aim is to bolster the GDP by predominantly targeting the tourism sector, leading to a substantial overall increase with contributions from other sectors."
Drawing parallels, Saeed mentioned that several other nations, including Australia, the UK, Dubai, and Saudi Arabia, are pursuing a similar model to expand their visitor economies.
Identifying a major hurdle in this pursuit, Saeed highlighted the prolonged project at Velana International Airport (VIA), labeling it as a significant obstacle hindering the growth of Maldives' tourism and overall economy.
Previous plans set by the former government aimed to conclude the new terminal project by July 2025, as per interim committee information. However, President Mohammed Muizzu has set an accelerated target to complete the project by September of the following year.
In a bid to expedite the project, the new government secured assurance of MVR 1.2 billion from the UAE.