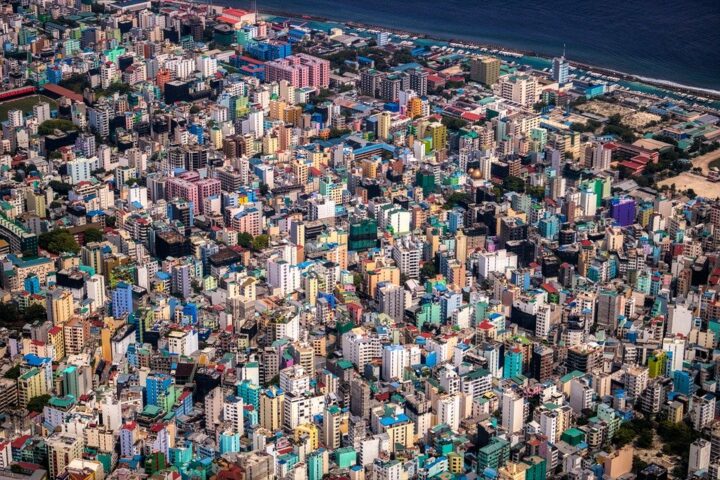 Maldives Capital on Lockdown
The government of Maldives has imposed a 14-day lockdown in Male' City area which includes Male' City, Hulhumale' and Vilimale'.
Initially a 24 hour lockdown was imposed on Wednesday, 15th april 2020, following the first positive case of COVID-19 identified in Male'. The lockdown was extended for another 24 hours on Thursday and then for another 14 days starting from 17th April 2020, Friday. The alert level in Male' area is now raised to level 4: Red.
Since the first case on 16th April, an additional 10 cases have been identified in the capital and the state agency leading the efforts to curb the epidemic, Health Protection Agency (HPA) has warned cases may peak in the next 14 days. In addition, the law enforcement agencies have begun taking stricter measures against those who are found on the streets of Male' area.  Government offices have also been closed until 30th April 2020 and the lockdown has been extended across the country with a travel ban between islands. While delivery services of food and other essential items have been flooded with orders some have temporarily stopped taking orders and the national security forces have had to be mobilised to assist in the delivery efforts.