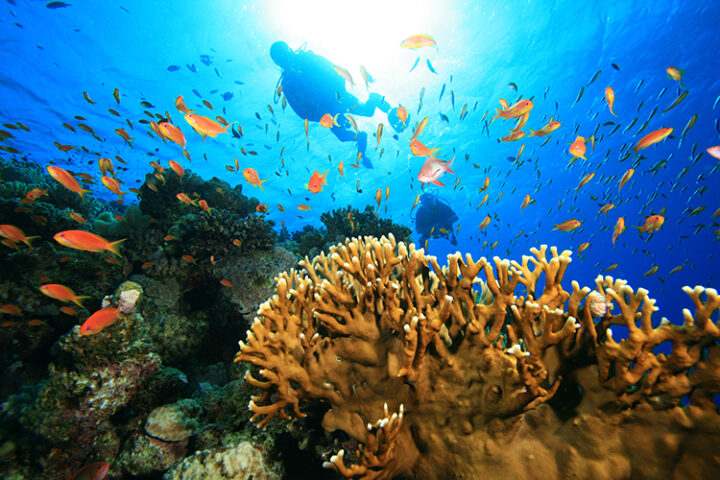 Maldives Coral Institute to publish new Research
Maldives Coral Institute will be hosting online presentations of new research by Professor Calum Roberts (University of Exeter) and Georgia de Jong Cleyndert (University of York) from 19.30 to 21.30, 1st September 2020. 
The Maldives Coral Institute is a science-led body that aims to help coral reefs to survive and adapt to the changing climate. The stated mission of the organization is to research, develop and implement the means to build coral resilience, mitigate adverse human impact and save coral reefs from irreversible loss and degradation.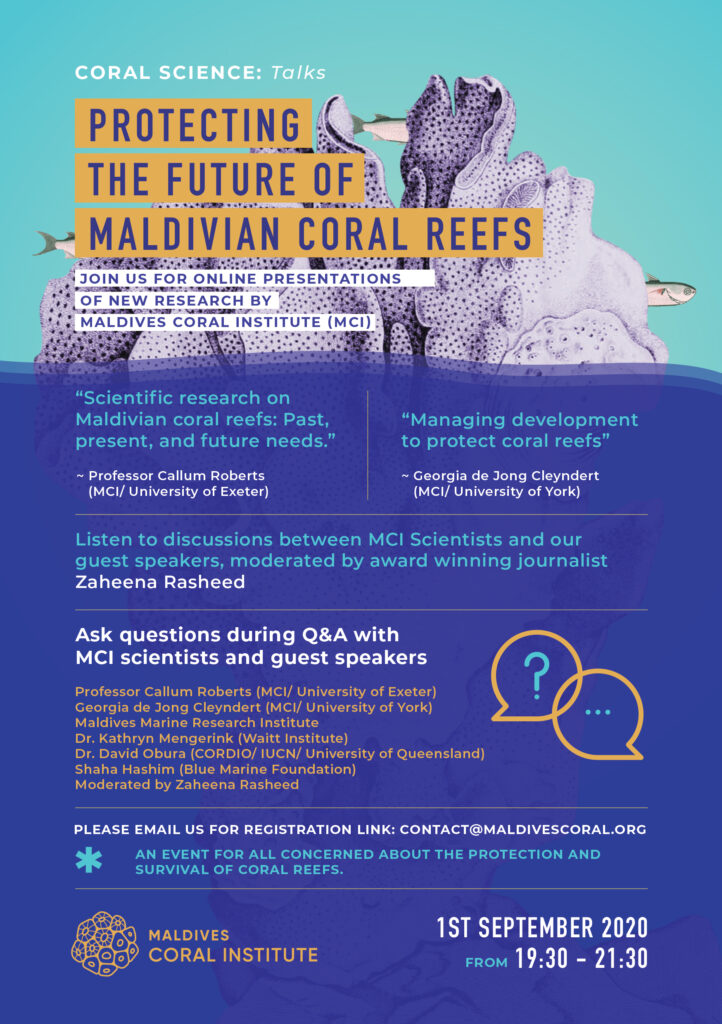 In February this year, the Maldives Coral Institute, with the support of the government of Canada,  also organised a Coral Festival and Workshop in Kaafu, Thulusdhoo island. 
The festival brought together the local community, scientists, NGOs, environmental activists, ocean experts, schoolchildren and university students, industry representatives, artists, and the country's top politicians, including President Ibrahim Solih, President Nasheed, cabinet ministers, and senior President's Office officials. 
Alongside stalls, live music, art exhibitions, water activities for children, and a virtual reality 'swim through' showing changes to coral reefs through time, the festival also hosted panel conversations that discussed a variety of issues critical to coral reef health: from tourism and fishing, to climate change and infrastructure development. 
Engaging members of the public, local stakeholders, and political actors in the service of coral reefs is a key objective of the Maldives Coral Institute.
To register for the online presentations on 1st September 2020, you can email: contact@maldivescoral.org