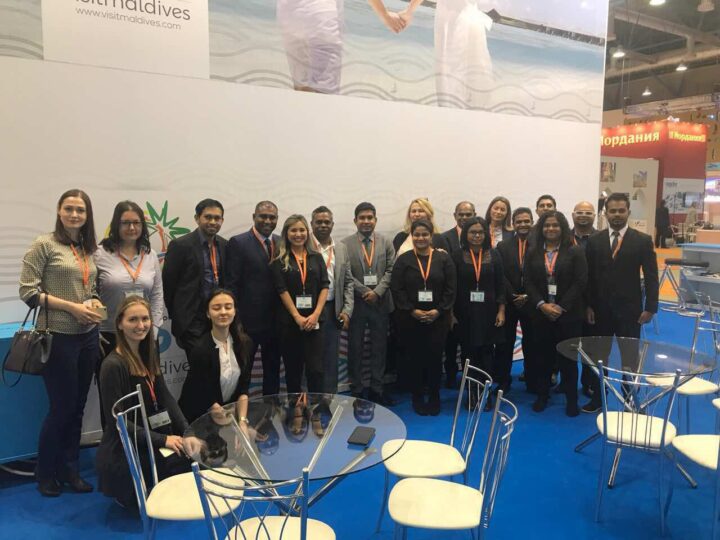 Maldives destination promotion in MITT 2017
Maldives is attending the Moscow International Travel & Tourism Exhibition (MITT) in Russia. MITT 2017 – Russia's largest and longest running travel exhibition – is being held from March 14 to 16 in Moscow. The Maldives delegation attending the exhibition comprises of 42 representatives from 19 companies; 10 resorts and 9 travel agents, according to Maldives Marketing and Public Relations Corporation (MMPRC).
The Maldives stand is custom built in a 114 square meter area, showcasing the uniqueness of the destination, where MMPRC officials are set to meet with industry partners and travel & trade media to discuss the possibilities of joint promotions to further strengthen the market. In addition, a social media campaign is also underway, MMPRC said.
The exhibition, with over 1,800 participating companies and 192+ destinations, offers a key networking opportunity for industry stakeholders; welcoming both trade and consumer visitors. Over 28,000 people visited the exhibition in 2016, of which 76% were travel trade professionals.
Russia is one of top the source markets to Maldives. In 2016, Maldives recorded 46,522 tourists from Russia, which in an increase of 5% compared to 2015.