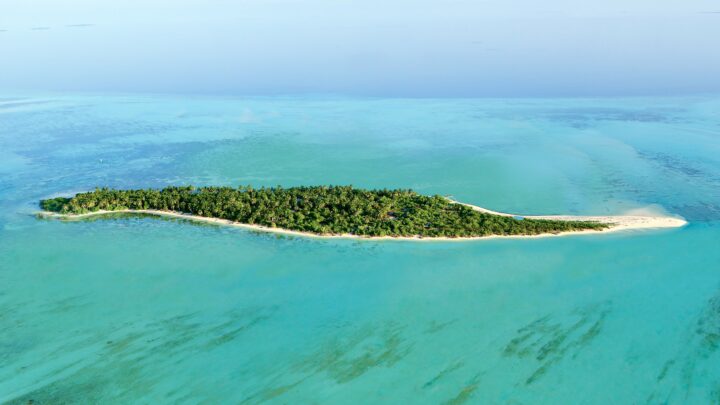 Maldives' first design hotel slated for December
Cocoon Maldives, the country's first design hotel, is set to open on 26 December.
Located in Lhaviyani Atoll, Cocoon Maldives blends the best of Italian design with the Maldives' stunning natural beauty. The resort's interiors are exclusively designed by internationally acclaimed designer Daniele Lago from LAGO, one of Italy's top design companies.
"Daniele considers design a mean of social transformation through which to create space that resonates with the individuals and its design emphasises on inner wellness," the resort said in a press statement.
LAGO stands for innovation in Italian design, in terms of product design and interior design.
"By joining the LAGO WELCOME programme, Cocoon Maldives exclusive luxury resort belongs to this philosophy: dedicated to the lodging industry hence to hotels that strongly believe in creating intimacy and empathy, yet modern and globally connected."
The resort's 150 suites and villas and its presidential suite features Italian-made floating furniture. At the reception, 6-meter-high hanging seesaws welcomes guests.  The restaurant features two 'Air Tables' – the LAGO community table – a place where people from all over the world sit together to break bread and cultural barriers.
Guest accommodation includes Beach Villas, Beach Suites, Family Beach Villas, Beach Suites with Pools, Lagoon Villas, Lagoon Suites, Lagoon Suites with Pools and a Presidential Suite. Cocoon Maldives also offers an affordable Half Board+ package, which includes breakfast, dinner and drinks.
"Carefully tailored by LAGO, the Suites and Villas of Cocoon Maldives were designed to match the incredible settings within which they have been crafted: spaces to convey joy and comfort, colours and materials ever changing to match the landscape, yet in tune with all the senses," the resort said.
"The LAGO TALKING FURNITURE project powers interaction with the furniture. Connecting to each guests' Smartphone device through a wired chip in the furniture, to activate a direct interaction with the resort, to learn about themed evenings or indeed to share images and reviews of the experience."
"This 5-star, family-friendly, stylish resort, based on the principle of 'affordable luxury', is the perfect destination from which to discover the Maldives, whether you are honeymooning, scuba diving, or just looking for a place to unwind and relax," the resort said.
Inspired by the concept of lightness, Cocoon aims to regenerate the spirit and soothe the mind. Everything has been carefully planned to create a perfect atmosphere of harmony and tranquility.
The resort offers guests both privacy and a place to socialise if they wish, in the island's clubs, restaurants and bars.
The resort boasts a variety of restaurants and bars, offering a wide array of food and drinks, surrounded by beautiful tropical greenery and the stunning turquoise lagoon.
According to the resort, Lhaviyani Atoll is a great place to enjoy world-class scuba diving, with over 50 dive sites, including famous local shipwrecks. Cocoon also boasts a 'Pupa Kids Club', tailor-made guest excursions and entertainment, and a spa.
The resort is a scenic, 30-minute seaplane journey from Ibrahim Nasir International Airport in Malé.
"Our ambition is to bring joy and our mission is to provide a completely relaxed, stylish and affordable stay for our guests," said Alessandro Azzola, Managing Director of Cocoon Investment Pvt. Ltd.