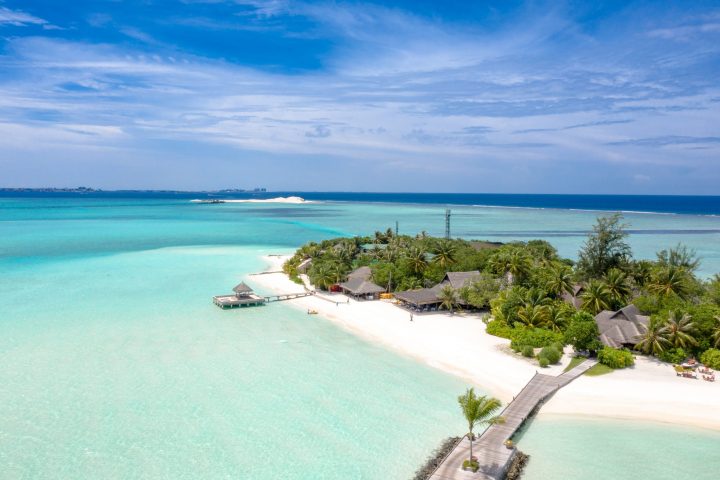 Maldives is back on the Flight Path for Brits
The Maldives is off the 'red list' and back on the 'to do list' for British travellers as the UK Government has announced a major overhaul to simplify the rules governing international travel.
The Transport Secretary Grant Shapps made an announcement yesterday that effectively freed up the red tape that has engulfed the UK travel sector for the past 18 months and dropped the Maldives from banned destinations list.
One of the questions that has been on everyone's lips is will there be inspired confidence in long haul destinations like the Maldives? The answer is yes.
The Maldives Tourism Minister Abdulla Mausoom tweeted in reaction to Shapps news: "You had your luggage packed and waited for ages… finally you can travel to Maldives with ease. Great Britain we are eager to welcome you back."
In a major relaxation of the rules, green and amber lists will now be merged and the number of countries on the red list will be slashed. And from September 22, eight countries will be dropped from the red list, which requires hotel quarantine, including the Maldives.
The planned changes for the fully vaccinated arrive just in time for the half-term holidays which means wanderlust afflicted families may be inspired to book a long-haul destination. This is good news for the industry and travel to former 'red list' countries may become more popular. The single red list recognises the efforts of countries like the Maldives who have established vaccination schemes.
Furthermore, as of October 4, double immunised travellers will not require a pre-departure PCR test on arrival into the UK. The replacement of the PCR test on day two with a cheaper lateral flow test and scrapping the requirement to test before arrival back to the UK will save families money when travelling to long haul destinations like the Maldives. This may inspire those previously put off by the uncertainty of organising travel in this pandemic.
Considering all these changes, we may indeed see a significant boost to Maldives tourism as the UK market is welcomed. Indeed, many travel experts anticipate a 'large increase in bookings this weekend' for the Maldives, as reported in the Daily Mail.
Up until now, Maldives 'red list' status meant a hotel quarantine was expected upon return to the UK regardless of vaccination status, at a cost of over £2,200 for a solo traveller.
The UK market is important to the Maldives, and it was one of UK's top holiday spots according to 2019 figures pre pandemic, when around 102,286 UK visitors flocked to the Maldives from January to October. Now confidence has been restored to the market, long may the British tourist continue to visit paradise.
Donna Richardson is a Contributing Editor at Hotelier Maldives. You can reach her on donna@perspective.mv