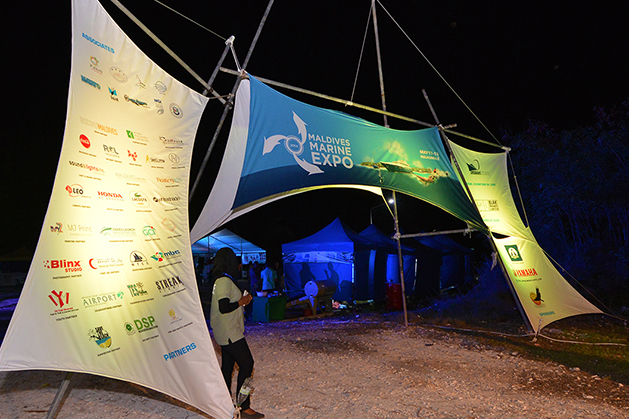 Maldives Marine Expo 2015 to be held in March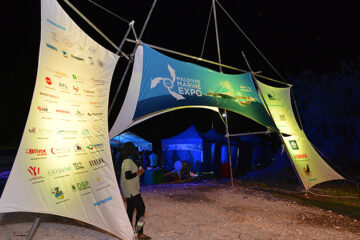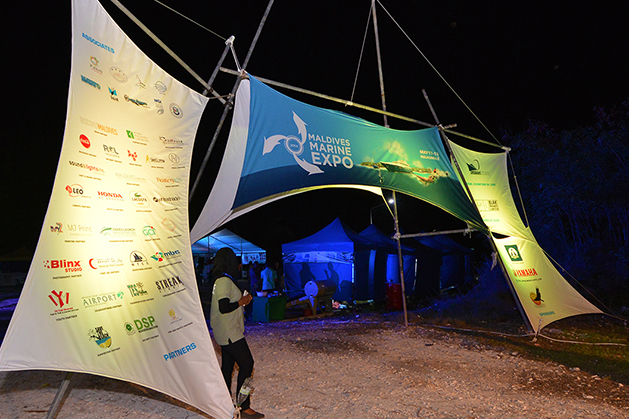 The second edition of Maldives Marine Expo will be held from 17th to 19th March 2015 at Dharubaaruge'. It is the annual official exhibition of Liveaboard Association of Maldives (LAM), a three-day event organized and presented by BLAK.
BLAK has been designated the organizer of the event for the next three years and have organized the successful Maldives Marine Expo of 2014.
MTCC is the main sponsor for the event, with Marine Equipments Pvt Ltd and Gulf Craft Service Centre Maldives Pvt Ltd as the co-sponsors.
The exhibition aims to provide a platform for stakeholders in the marine industry to explore profitable ventures, find top standard products and services, and to attract foreign companies to invest and contribute to the development of our marine industry.
BLAK has signed a Memorandum of Understanding with the Maldives Marketing and Public Relations Corporation (MMPRC) for collaboration in the marketing campaign for Maldives Marine Expo 2015.
MMPRC will promote the exhibition at international travel fairs as well as through advertisements featured in their publications (Destination Guide and Visitors' Guide) distributed at events abroad to achieve maximum exposure overseas.
Maldives Marine Expo 2014 was held from 17th to 19th May in Hulhumalé in an outdoor venue. The exhibition was endorsed by Housing Development Corporation of Maldives (HDC) as the hosting partner, and Maldives Marketing and Public Relations Corporation (MMPRC) as the promoting partner.
While more than 39 businesses exhibited their products and services, 20 associated partners offered their assistance in the 2014 exhibition. The event was co-sponsored by Alia Investments Pvt Ltd, Allied Insurance Company and The Hawks Pvt Ltd.
The exhibition featured a number of interactive and exciting marine-related activities such as free water sports activities, scuba diving, sunset safari cruises, seminars and workshops on marine life and environmental issues, and safety drills and training programs for marine vocations.
Competitions such as jet ski races, stand up paddling races, a marine photography contest on Instagram and a visitor's lucky draw with prizes from exhibitors and associated partners were also organized to generate enthusiasm and allow locals to experience the marine industry. The first Maldives Boating Awards were also presented at the exhibition.
Maldives Marine Expo 2015 will feature similar activities for exhibitors and visitors alike.
The survey conducted after Maldives Marine Expo 2014 concluded that the exhibitors were very happy with the event. Their testimonials revealed that businesses gained extensive exposure and facilitated the expansion of their businesses. They also revealed that it was a great opportunity to meet with prospective clients.
It was based on these testimonials that the decision to hold the event in Male' was made. Since the majority of corporate and government offices are based here, it was recommended that the event be held at Dharubaaruge', in order to make the event easily accessible and to create a corporate setting.
With the objective of generating more visitors to the exhibition, BLAK's extensive marketing campaign will advertise the event through print, television and social media. Regular updates will be provided in the weekly newsletter sent to marine-related businesses and industry stakeholders.
Endorsed by the Ministry of Economic Development and MNCCI, partners for the event include M7 Print (Print partner), Rhombus (Lifestyle Partner), MCB (Banking Partner), RAUCH (Beverage Partner), Pop Joy (Sound and Light Partner), Dhi TV (Broadcasting Partner), Haveeru (News Partner), with Hotelier Maldives, A N Associates, Floating Asia, and Discover Maldives as Media Partners.
 Maldives Marine Expo 2014