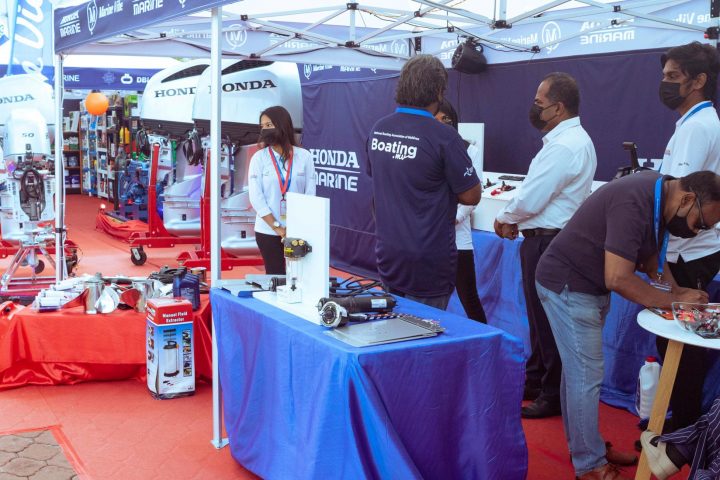 Maldives Marine Expo Returns for Seventh Edition
Maldives Marine Expo 2022 is set to take place from 11th to 13th August 2022 at Central Park, Hulhumale' City. The annual event is the official exhibition of the National Boating Association of Maldives (NBAM), organized by MEDIUM Pvt Ltd.
Over the past six editions, Maldives Marine Expo has welcomed over 8,400 visitors, hosted over forty exhibitors, presented more than forty brands and 250 products. The seventh edition will feature a Boat & Equipment display area, Panel Discussions, Marine Foods, Event Awards, Networking with industry agents, etc. among other features.
Exhibitors this year include Maldives Transport and Contracting Company (MTCC), Gulf Craft, Oceanmaster by Damas, The Hawks Private Limited, Palm Tree Marine Pvt Ltd, and Jalboot Maldives.
Featured Image: Maldives Marine Expo on Facebook