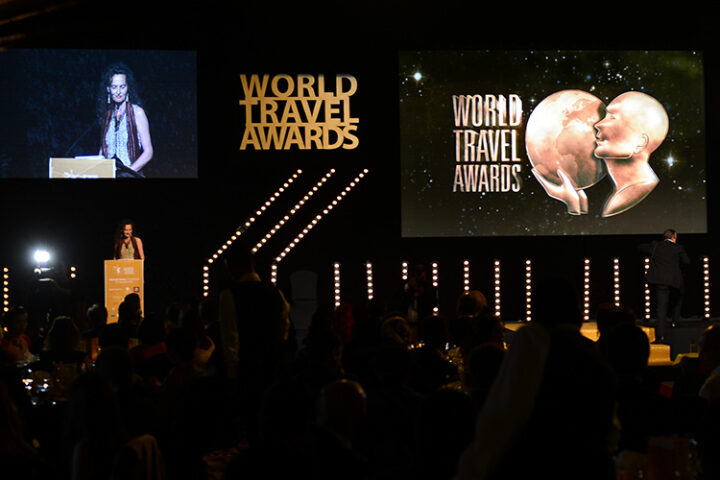 Maldives named World's Leading Beach Destination at World Travel Awards Grand Final Gala Ceremony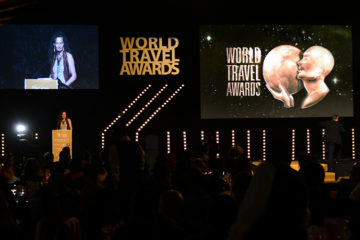 The Maldives was named World's Leading Beach Destination at World Travel Awards (WTA) Grand Final Gala Ceremony 2015 held on 12th December at Mazagan Beach & Golf Resort, El Jadida, Morocco.
Hotels and Resorts from the Maldives also won big at the ceremony with Hulhule Island Hotel winning the award for World's Leading Airport Resort, Sea @ Anantara Kihavah Maldives Villas winning the World's Leading Underwater Restaurant award, Ayada Maldives winning the award for World's Leading Water Villa Resort, and Baros Maldives winning the award for World's Most Romantic Resort.
Other highlights of the ceremony include Etihad Airways being named the World's Leading Airline for the seventh consecutive year, Saudi Arabia's Al Faisaliah Suites taking the double honour of World's Leading Luxury Suites Hotel and World's Leading Hotel Penthouse, and InterContinental Danang Sun Peninsula Resort being recognised as the World's Leading Luxury Resort. Moroccan Minister of Tourism, Dr Lahcen Haddad, was recognised for Outstanding Contribution to the Travel & Tourism Industry 2015, while the trophy for World's Leading Exemplary Hotel Personality 2015 was presented to Al Khozama Management Company Vice President, Hospitality Division, Mr Hussein Ali Hatata.
WTA gala ceremonies are widely regarded as among the best networking opportunities within the travel and tourism industry, attended by government and industry leaders, luminaries, and international print and broadcast media. This year's ceremony welcomed over 300 industry leaders from around the world.
Speaking at the ceremony, WTA President Graham Cooke said: "It has been an honour to recognise the achievements of the global hospitality sector here at the Mazagan Beach & Golf Resort in Morocco. Each of our Grand Final nominees has been recognised as a regional leader during our Grand Tour 2015, and this evening we were able to salute the best of the best – the elite of international tourism. My heartfelt congratulations to each and every one of our recipients this evening, it is your hard work, dedication, initiative and investment that makes the tourism sector the success it is today."
Each year WTA covers the globe with a series of regional gala ceremonies staged to recognise and celebrate individual and collective successes within each key geographical region, and these regional winners then go on to compete in the grand final. The Maldives scooped dozens of awards at the World Travel Awards Africa & Indian Ocean Gala Ceremony 2015 held last June in Seychelles.
The World Travel Awards was established in 1993 to acknowledge, reward and celebrate excellence across all sectors of the tourism industry, and are celebrating their 22nd anniversary this year.