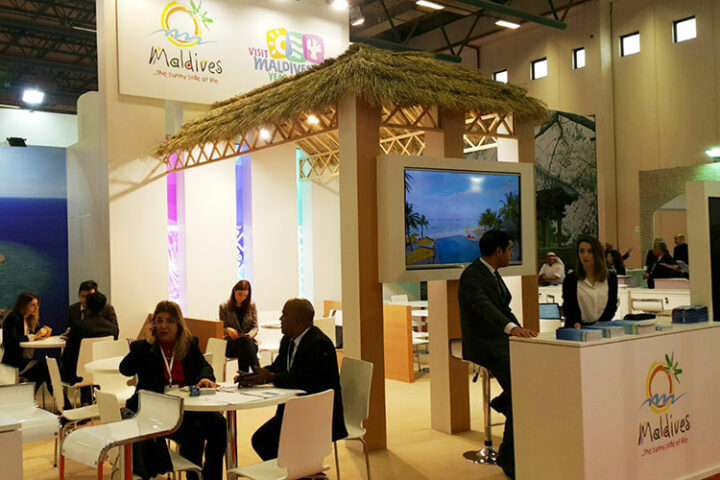 Maldives participates at EMITT exhibition
The Maldives Marketing and Public Relations Corporation (MMPRC), together with 5 industry partners are taking part in the 20th edition of East Mediterranean Tourism and Travel (EMITT) exhibition in Turkey.
EMITT is one of the leading tourism exhibitions in the world and will run from 28th to 31st January 2016. The Deputy Managing Director of MMPRC Mohamed Adam and the Chief Operating Officer, Mohamed Hamzeel, are heading the Maldives delegation.
EMITT is the largest travel and tourism exhibition in Turkey. The event is supported by the Turkish Republic's Culture and Tourism Department in partnership with Turkey Hoteliers Federation and Tourism Investment Association. Participants include Turkey's prominent travel agencies, tour operators, winter and outdoor tourism destinations, hotels, tourism centers and agencies as well as a wide range of vacation destinations.
Held annually, EMITT is the central meeting place for international tour operators to meet with the Eurasian travel trade. Some 142,000 attendees are expected this year.
Turkey is the leading market of East Mediterranean Europe, holding a total of 0.8 per cent market share. The Turkish market has been growing and showed positive growth in the past few years. In 2015, a total of 10,200 tourists visited Maldives from Turkey, up 17.7 per cent compared to the previous year.