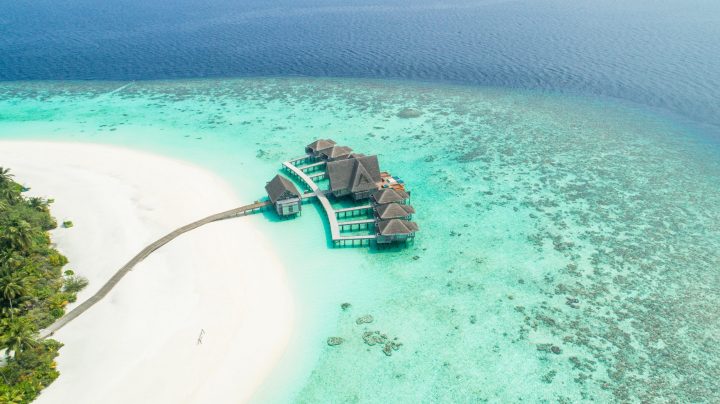 Maldives Predicted to be World's Leading Luxury Destination for Investors
A recent report by JLL, exploring the evolution of global luxury hospitality, found that the once-niche luxury sector of hospitality is exploding. The demand for luxury hotels has risen with the growth of global wealth, spiking investors' interest in the luxury hospitality industry with observed accelerating fundamental performance and rising yields. The introduction of luxury hotels can transform a destination and the country's economy.
The report highlighted Maldives as a case study, as the epitome of global luxury travel. Maldives luxury rooms command the highest ADR in the world at $2,227. Over the past decade, the Maldives supply of luxury hotel rooms has grown steadily. Currently, luxury hotel rooms account for 35.9% of the destination's supply. However, including ultra-luxury rooms, the figure is over 40%.
Maldives' Luxury and Ultra-Luxury Hotel Supply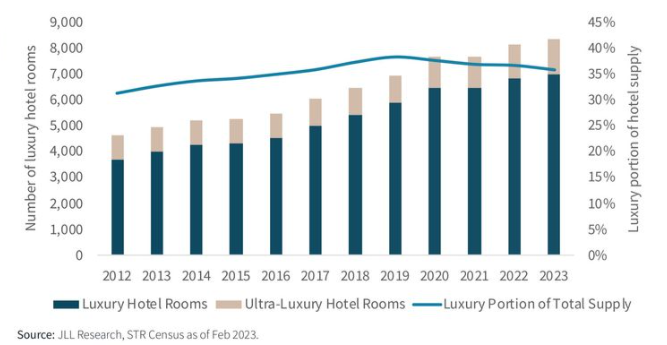 Investors are taking a keen interest in the Maldives. In the past 4 years, the liquidity of luxury hotels totals $810 million, $20 million more than the past decade combined. Over 550 luxury rooms are expected to open by 2026. Although the Maldives has among the highest concentration of luxury hotels in the world, JLL predicts increased demand for luxury hospitality will position Maldives as the preeminent destination for investors.
Featured Image: Unsplash