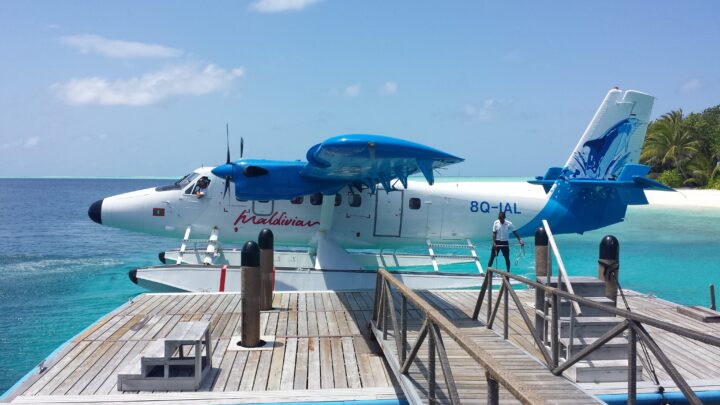 Maldivian Brings New Seaplane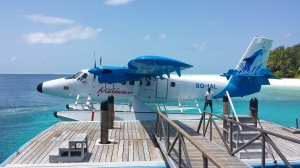 The newest addition to the Maldivian's fleet, a DHC-6 Twin Otter Craft (8Q IAF) arrived on 9 December at Ibrahim Nasir International Airport. With this new addition, Maldivian's twin otter fleet would consist of four seaplanes.
Having introduced seaplane flights just this year, Maldivian is the leading airline in domestic flights, and is striving to strengthen and excel the flying experience for all their customers. It has brought three other seaplanes this year spanning from April 2014 to 9 December and is planning to expand, with the possibility of increasing the fleet to a total of eight seaplanes by next year.
Imported from Canada, the latest plane brought in is to be used for domestic flights, to mainly transport tourists to resorts in Baa, Dhaalu, Haa Alifu, and Thaa atolls. The company is planning to expand the number of destinations they fly to as well, with the increasing seaplane fleet.
"We are hoping to expand our fleet be the number one domestic seaplane operator in the Maldives," says Ali Nashath Hameed, Head of Administration at Island Aviation. "we have a lot  in store for next year, we plan to upgrade our bases and develop a state of the art terminal as well."