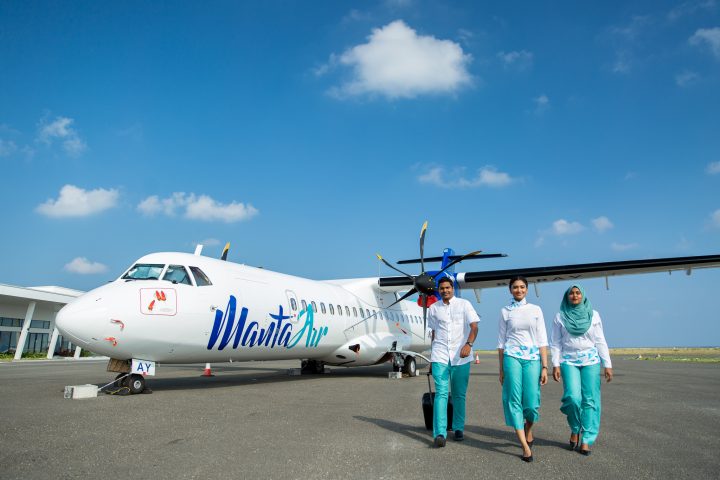 Manta Air, Aviation Partner, GM Forum 2022
Manta Air has signed as the Aviation Partner for GM Forum 2022.
Established in the year 2018, Manta Air has made a mark in the domestic aviation segment  among the leading domestic airlines currently serving in the Maldives. Manta Air operates a fixed schedule operation to over 30 hotel destinations, providing coverage to 6 regional atolls and 3 key airports across the country with its seaplane and ATR domestic service. The private airline has further announced the addition of 4 seaplanes to its 11 aircraft fleet expanding their operations during this year to a total of 15 seaplanes.
Manta Air welcomed its first aircraft on 12 November 2018 and officially unveiled its brand to the Maldives on 22 November 2018. Manta Air received the Air Operator's Certificate on 21 February 2019 and officially started its (wheel-based aircraft) operations on 24 February 2019 and float-plane (sea-plane) operations on 17 November 2019.
Inaugurated in 2016, the GM Forum is an annual event dedicated to managers of hospitality establishments in the Maldives and industry stakeholders including developers, investors and hotel suppliers. The Forum features speakers among industry leaders and panel discussions on pertinent topics affecting hotel operations in the country.
GM Forum 2022 is scheduled for 15th  September at Kurumba Maldives. While it is the sixth edition of the Forum, this year's GM Forum is also a special edition as the Maldives celebrates 50th tourism anniversary.