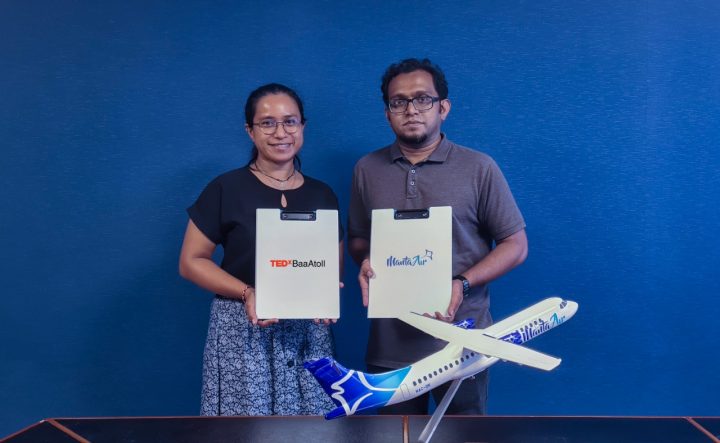 Manta Air Partners with TEDxBaaAtoll as Travel Partner
Manta Air joins TEDxBaaAtoll as the travel partner of the event, which takes place on the island of Kunfunadhoo on 19th March 2022.
The TEDxBaaAtoll is hosted under the theme "The Slow Life". The event will feature a series of renowned local and international speakers including Sonu Shivdasani, Yala Shameem, Carissa Nimah, Hussain Rashid (Sendi), Aishath Adnan, Bruce Bromley, Shaziya 'Saazu' Saeed, Akib Jahir and Malsa Maaz.
TEDxBaaAtoll is an independently organized TED event under license from TED.com. Azhoora Ahmed, the TEDxBaaAtoll licensee said, "We are excited to have TEDx conference come to the Maldives, to celebrate the unique ideas and experiences from the Maldives."
Mohamed Khaleel, CEO of Manta Air said: "Manta Air strongly believes in engaging and partnering with community events and are keen to support such transformational undertakings. Given TEDxBaaAtoll is the very first TEDx event in the Maldives, we are delighted to have had the opportunity to be a part of it."