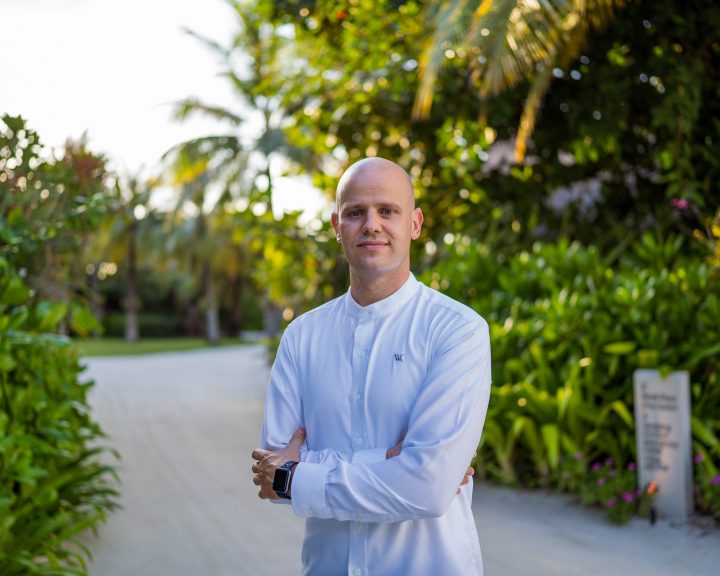 Marco Araujo Appointed Hotel Manager at Waldorf Astoria Maldives Ithaafushi
Waldorf Astoria Maldives Ithaafushi has appointed Marco Araujo as the new hotel manager. Marco brings over fifteen years of global hospitality experience to the role.
"We are delighted to welcome Marco to our beautiful island. His experience and passion will position us for continued success, and ensure our guests have the most extraordinary experiences," said General Manager Etienne Dalançon.
Marco most recently supported Conrad Bangkok as acting general manager, stepping in seamlessly to lead the hotel during a challenging period. Prior to that, he was director of operations at Conrad Koh Samui and later transitioned into the resort's commercial director role. In both roles, he made a significant contribution to Conrad Koh Samui's success.
Marco's hospitality career began in his home country of Portugal, where he graduated with a degree in hospitality management. With a background in hotel operations, as well as commercial, Marco is poised to lead the team at Waldorf Astoria Maldives Ithaafushi in continuing to deliver its consistently unforgettable service and stellar commercial performance.
"I am truly honored to join the iconic Waldorf Astoria Maldives family," he said. "It is a pleasure to be working with an amazing multicultural team, representing more than over thirty different nationalities. Their passion and dedication are really the secret ingredients that makes Waldorf Astoria Maldives one of the best resorts in the world. I'm looking forward to all the great things that we will accomplish together in 2022, to keep elevating our services and provide new unforgettable experiences for our guests."